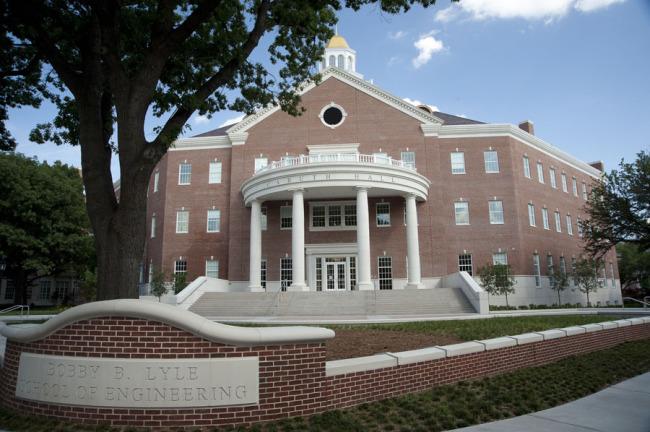 SMU's Lyle School of Engineering gained a new endowed chair on Friday thanks to a generous $2 million gift.
The Mary and Richard Templeton Centennial Chair of Electrical Engineering offers a $1.5 million endowment and additional $500,000 for operational support. Mr. Templeton, president and CEO of Texas Instruments, gave last May's Lyle commencement address. He is a member of the SMU Board of Trustees and also serves on the executive boards for the Lyle School of Engineering and the Cox School of Business.
His gift, a joint effort with his wife Mary, a computer scientist, will provide for a new faculty member within the electrical engineering department.
"An outstanding faculty member can spark creative ideas in a student who goes on to change the world with an invention, or lead research that reveals a different way of looking at an old problem," said Mr. Templeton in a press release. "It means a great deal to us to be able to help support that kind of educator."
The gift adds to the more than $902 million in gifts and pledges given to SMU toward the $1 billion goal of SMU Unbridled: The Second Century Campaign.
"The Templetons know better than most how their gift will help SMU attract outstanding faculty in this important engineering discipline, and how it will influence students and prepare them to contribute to the engineering profession," said SMU President R. Gerald Turner in a press release.
The search to fill the chair is underway.
"Electrical engineering spans a broad set of technologies underlying an incredible list of technological marvels," said Lyle Dean Marc Christensen in a release. "This generous gift from the Templetons will allow us to attract top-tier talent who will bring his or her expertise to bear on real world research challenges while enhancing our excellence in the classroom."