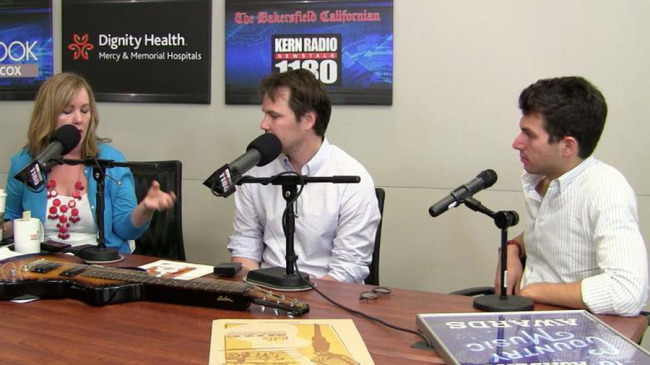 BY RILEY COVEN
"Billy had the looks, the voice, and the writing. He had them all." A quote from the documentary "Billy Mize and the Bakersfield Sound" sums up the film's message perfectly. A movie by SMU graduate William J. Saunders, the grandson of Billy Mize himself, "Billy Mize and the Bakersfield Sound" tells the story of a man who revolutionized country music and the way it was viewed.
While most are aware of the country music scene and its origins in Nashville, not many know about its strong connections and rise in Bakersfield, California. Dominated by many legendary figures such as Merle Haggard and Buck Owens, the Bakersfield Sound was a country music movement pioneered by men like Billy Mize. While Nashville's country music scene was known for its smoother acoustic sound, out west Billy Mize led the way for a rawer sound, truer to the origins of country music. The film focuses on his achievements and brings Billy's public life to the forefront, showing how much influence he had on legendary artists such as the Beatles, the Rolling Stones, and the Grateful Dead. His songwriting talent couldn't be ignored and helped bring countless artists to the public spotlight. More than just the music however, this film delved deeper than Billy Mize's stage persona and gave the audience a glimpse into his tragic personal life.
While most people would look at Billy and see a smiling, singing, quick-witted entertainer, behind the scenes this was not always the case. Billy was a legend in the music business, but only to other musicians. Nothing mattered more to him than his family, so when he turned down the opportunity to tour nationally to be with his children and wife, his career suffered. In a tragic series of circumstances, regardless of devoting all his time to his family, Billy lost his youngest son to a swimming accident and his eldest to a motorcycle accident only three years later. Focusing on more than the just the music, "Billy Mize and the Bakersfield Sound" paints a picture of a tragic rise to stardom, the subsequent fall and the redemption that Billy finds for himself.