Senior theatre major Dylan Bare sits at the help desk of Hughes-Trigg where he works explaining the types of characters he hopes to play in film and television one day. The nice guy, the slacker, the stoner, the musician, the songwriter are all in his repertoire. Because he already has a yearlong contract with an agent, it won't be long until Bare launches his acting career fresh out of SMU Meadows School.
But what happens when you're about to graduate into a profession where only 8 percent of actors have work at any given time? What will SMU's own theatre graduates end up doing with odds like that? Well, they will likely have to support themselves another way while waiting for their big break.
In Meadows, theatre professors go out of their way to give students the tools they need to make a living in the arts. While graduates work to make it, they will be doing everything from working retail to launching their own businesses, and working in sales, all while auditioning or not.
"You have to know how to survive in the market," said Director of Arts Entrepreneurship and Assistant Professor of Practice James Hart.
Bare plans to move to Los Angeles and work retail until hopefully becoming a reader for a casting director while he acts. His long-term goal is to financially support himself doing film and television acting.
The goal of professors in Meadows is to help students graduate and find acting work, even though this can be difficult. Hart, who was a theatre major at SMU didn't feel like he learned how to exactly do that.
"Even though I learned a huge amount, I never learned how to make a living from my art," he said.
Now students seem to think that they can, even if it means they need to have a side job at first.
"SMU has done a great job making me a competitive theatre artist," said Bare.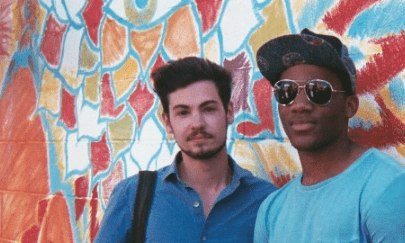 Senior theatre major Seun Soyemi plans to open a juice bar when he graduates, while at the same time pursuing an acting career. Though he has no business experience, he thinks SMU has given him the creative energy to be successful in whatever he pursues.
"I think I can take whatever is in here," Soyemi said, touching his hand to his heart, "and turn it into energy I can use for all of my pursuits."
Theatre major, Mitchell Presas, who also has a double minor in business and arts entrepreneurship, plans to use the skills he has honed with his major to work in sales. He is thinking of selling insurance or possibly being a business consultant. He also plans to co-launch a company called Boozer Cruiser that is an uber-like delivery service for liquor stores.
"Performance art is actually so applicable to so many different contexts and careers," said Presas.
Division of Theatre of Coordinator Bobbie Lay, also commented on all of the job possibilities that theatre majors have when they graduate.
"A few of our students go to law school, some become ministers, some begin to teacher and others work in the film industry doing things other than acting, like directing, producing or even set design."
For those that want to continue acting the tricky part about starting off is that you have to gain momentum to get hired. While you wait you have be doing something else to support yourself that has the flexibility for taking auditions as they come. There seems to be a pattern that actors don't really start to get consistent work until about 10 years into their career, if they even get any at all explained Hart.
"It is just so competitive."
One of the reasons it can be so cut-throat is the amount of people without training that infiltrate the industry and make it harder for those with talent and skill to be found.
SMU however has certainly done its part in churning out students who have successfully made acting careers for themselves. Some notable alumni include Kathy Bates, Lauren Graham, Powers Boothe and many more. However before a career can reach that point, actors have to keep themselves afloat somehow.
It takes so much to be discovered, including perseverance, talent, practice of the craft, the right look, connections, and being in the right place at the right time explained Hart.
"But having a technical training certainly helps."
Even if a graduate has to wait tables while they wait for their big break, there does seem to be a consensus that SMU generally has been a place that has given them the tools they need to succeed with their majors.
Presas, who is a student of Hart's, said that the best lesson was in his Hero Adventure class, a course that teaches a philosophical approach to entrepreneurship.
Hart "taught us that the only guarantee that life guarantees is that there are no guarantees, so why take a safer route because it's not technically safer in whatever market you enter," said Presas. "I would not be where I am today if it weren't for SMU."
Bare and Soyemi certainly agreed.
"Post grad is such a weird place for actors dancers and artists because you just never know what's going to happen," said Soyemi. "I am just happy I am prepared. I don't feel unprepared for it at all, in fact, I'm ready."