Happy Friday everyone! Hope you're all staying healthy and avoiding the plague on campus. If you haven't been so lucky, here are the week's top stories in showbiz to help entertain you while you get better, but please feel free to enjoy even if you're not sick.
1. Paul McCartney sure is lucky that he had Kanye West to make him famous, right?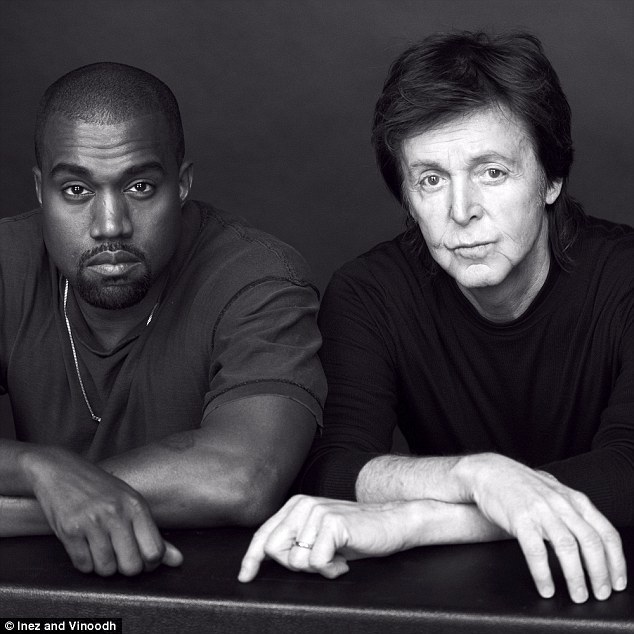 In case you haven't seen the photo and responses to it, Kanye recently posted a picture with his new pal Paul, and none of his fans seemed to know who the famous member of The Beatles was but were saying that he sure was lucky that he got to be in a picture with Kanye to get a chance to be in the spotlight.
Well as it turns out, the duo is actually working together to produce Kanye's next album which will feature Paul McCartney himself as well as Rihanna. Who would have ever pictured those three collaborating? It's sure to be an interesting mix.
2. Fresh off his acting debut on the set of SNL, Blake Shelton has made it to the big leagues in Hollywood. He has been cast in a movie by one of the most prestigious filmmakers, none other than Adam Sandler.
The film is called "Ridiculous 6" and is the first in a four-part series exclusive to Netflix. Shelton's co-stars will include Taylor Lautner, Steve Buscemi, Terry Crews, Vanilla Ice, Nick Nolte, Luke Wilson, Will Forte, Dan Aykroyd and of course, Rob Schneider. An Adam Sandler movie wouldn't be complete without him.
3. Speaking of great movies, Johnny Depp's new movie, "Mortdecai," just came out and was a box office hit! And by hit, I mean a hit to the gut or something else awful because that film did not do so well. This, unfortunately, has been a pattern in Depp's career lately. Flop after flop. Because of this, it is rumored that Depp will drop his agent, Tracey Jacobs, who he has been with since she first saw him in "21 Jump Street" in 1988.
4. Phillip Phillips, winner of season 11 of American Idol, is suing to get out of his contract. Another unhappy star, only this time it's confirmed.
"I have not felt that I have been free to conduct my career in a way that I am comfortable with," says Phillips. American Idol has been working him to the bone, forcing him to give away up to 40 percent of his endorsements to 19 Entertainment and to perform shows to their sponsor JetBlue. He doesn't even know information about his own career, like the title of his next album, until it is publicized.
I have heard rumors of American Idol winners having to sell their soul, but I guess now we know it's true.
Despite the mistreatment Phillips faced, he has said, like a true gentleman, that he is grateful for the opportunities and lessons that being on the show has provided for him.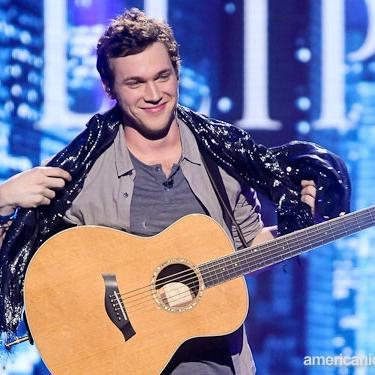 5. Unfortunately for all you Chris Brown fans out there, you're going to have to wait a little longer than expected for his "Between the Sheets" tour that was supposed to start just this week.
After his incident with Rihanna, Brown was given five years of probation and 1000 hours of community service. His probation was revoked recently by falling short of the necessary hours.
Brown says he has only 100 hours left and sent his sincerest apologies to his fans for having to push back the tour. He has not yet announced the tour's new start date.