The 87th annual Academy Awards took place in Los Angeles this past weekend, and it will be talked about for a long time.
When it was announced that Neil Patrick Harris would be the host of the show, the hype began due to Harris' success at these events.
The most talked about movie going into the night was "American Sniper" because of the emotion the story brought out of people, and also because of the ongoing trial of Eddie Ray Routh.
However, when the night was over, "Birdman or (The Unexpected Virtue of Ignorance)" came out on top, winning best picture, best cinematography, best director and best original screenplay.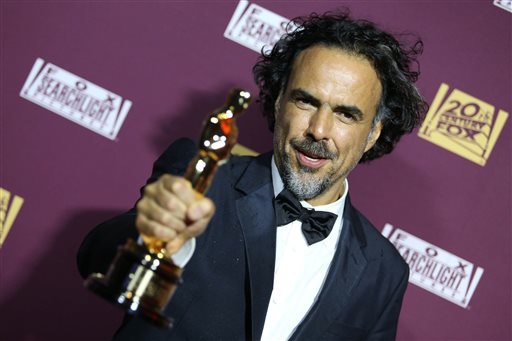 But don't worry, "American Sniper" didn't walk away empty handed because it won best sound editing.
Instead of giving traditional acceptance speeches, several winners decided to use their moment in the spotlight to discuss current issues the country faces.
Patricia Arquette won best supporting actress for her role in "Boyhood," and took the time to demand equality for women.
John Legend, who performed the song "Glory" from the movie "Selma," decided to call for action regarding civil rights.
There were also several touching moments throughout the night. Graham Moore, who won best adapted screenplay for "The Imitation Game," recalled when he contemplated suicide at the age of 16, and gave advice to people who are in the same situation he was in.
The most moving moment of the night was when Lady Gaga took the stage. Instead of performing one of her strangely unique songs, she performed a medley of songs that were in "The Sound of Music" as a tribute to Julie Andrews.
Although there were several positive moments throughout the show, the numbers do not lie. This was the least-watched Academy Awards show since 2009, and a lot of it had to do with the lack of comedy.
Speakers were able to make the audience laugh, but several jokes involved race. With the race relations issue that the United States is having right now, this might not have been the best year to make racial jokes.
With a handful of nominated movies being about war and race- topics that hit close to home right now- it is not necessarily a surprise that this year's Oscars wasn't as successful as previous ones.