It's been a slow week for entertainment stories and I don't want to get into trite celebrity gossip, so for this week's top five I'm bringing you Sunday's greatest hits. That's right—we're talking Oscars. The 87th Annual Academy Awards was brought to you this year by none other than the man of my dreams, Neil Patrick Harris.
1. To start off, we're going to do a little throwback to the 2014 Oscars when John Travolta introduced "Adele Dazeem" to sing her hit song from Frozen. Well he got the chance to redeem himself, and Idina Menzel got her opportunity for revenge this year as she introduced her dear friend "Glom Gazingo." Although this joke, much like the famous selfie and every other good thing about the Oscars was planned, it makes my list of top Oscar moments ever.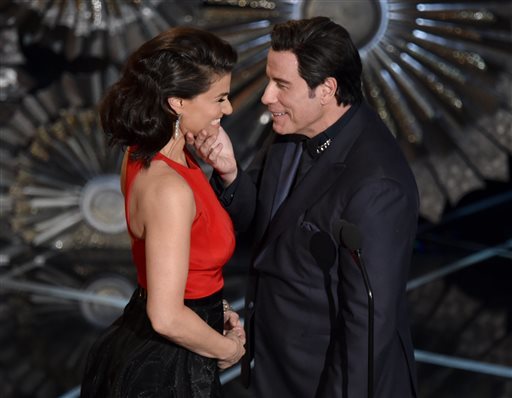 2. Bringing it back to this year, my man NPH opened up the show with a spectacular performance complete with guest stars Jack Black and Anna Kendrick. "Moving Pictures" was a song and dance with hilarious Hollywood references and jokes. The motif of a shadow along the computer imagery backdrop helped depict the movie he was imitating. You can always count on Neil Patrick Harris to do a show stopping musical number—or in this case, a show starting one.
3. As cliché as the phrase is, all I can say is "You go girl!" to two stars, Patricia Arquette and Reese Witherspoon. The two spent their Oscar night speaking out in support of women's rights.
Witherspoon's position started on the red carpet when she introduced her #AskHerMore campaign, insisting that reporters ask each woman about more than simply what she wears and instead about her work and all that she has accomplished. This movement strives to increase gender equality and the idea that women can be more than just fashion icons. They can be successful role models.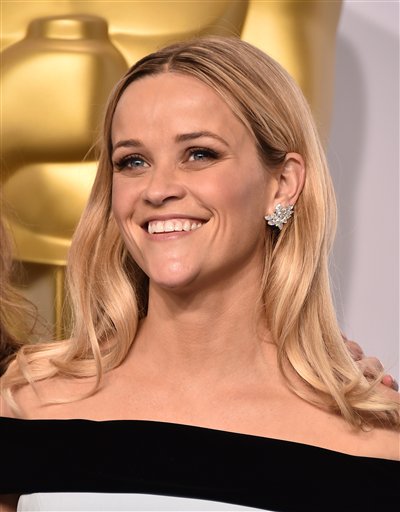 Arquette used her acceptance speech as a chance to get her opinion out there. After receiving her award for best supporting actress in the movie "Boyhood," she spoke in support of women and all of the rights that they deserve, stating firmly that "It's our time to have wage equality once and for all and equal rights for women in the United States of America." The audience loved it.
4. 2015 was a good year for musical performances at the Academy Awards. Not only did the show start off with a killer one from its host, but each performance throughout the evening was outstanding. I'll just talk about a few that really stuck out to me.
Everything is awesome. No, I'm not reiterating what I said about two lines up, I'm talking about the song from "The Lego Movie", "Everything is Awesome" by Tegan and Sarah featuring The Lonely Island. The performance of this song was…well it was kind of all over the place, but in a good way. There were Legos and colors and dancers and Will Arnett in a batman costume and lights and all sorts of spectaculars. The song itself is cheesy, yes, but to say that this performance wasn't entertaining would be a lie. Go look it up.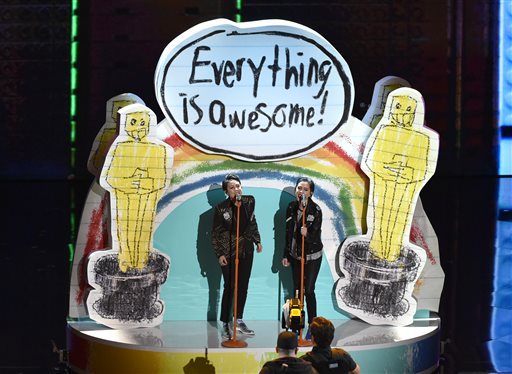 It was the 50th anniversary of "The Sound of Music" so naturally, pop sensation Lady Gaga did a musical tribute to the film, and it was actually amazing. Gaga proved every one of her naysayers wrong because that girl has some talent and it's not just dancing or being crazy. Her singing that night was absolutely beautiful.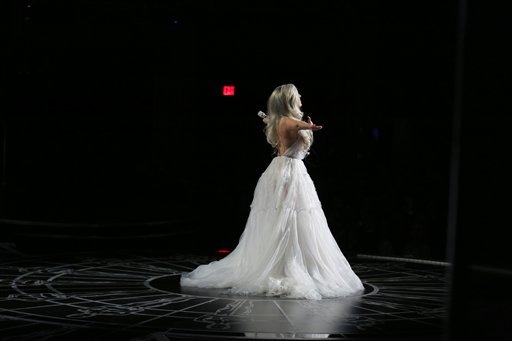 Finally, speaking of beautiful, we have the "Glory" performance. Written for the film "Selma", "Glory" is such a touching song and the performance by John Legend accompanied by a full gospel choir brought people to their feet and tears to their eyes.
5. My last pick is what we all really watch the Oscars to find out: the big winners.
Best supporting actor and actress went to J.K. Simmons for "Whiplash" and to Patricia Arquette for "Boyhood." Best actor and actress went to Eddie Redmayne for "The Theory of Everything" and to Julianne Moore for "Still Alice." And finally, best film went to "Birdman."
You can find the complete list of winners online on the Oscars website.