Ray Rice has yet to receive a second chance, so why did Greg Hardy get one? Hardy had 26 sacks in two NFL seasons. He was a pro-bowl selection in 2013 and seems like the perfect fit to help the Cowboys struggling defense.
Apparently, that's all that matters to the Dallas Cowboys, because unfortunately, there is much more to Greg Hardy's story. Domestic violence charges were dismissed against Hardy last month because his accuser did not make herself available to help the prosecution after reaching a civil settlement.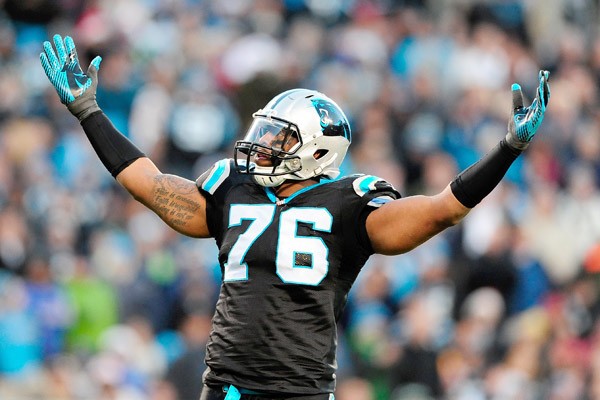 Sadly, some Cowboys fans are excited about adding the standout defensive player. While the Dallas Cowboys have forever been considered America's team and have been held to a high standard, they have failed to uphold that standard by signing Hardy. The details in the police report are so terrifying that Hardy doesn't deserve this second chance. Instead of trying to justify Hardy's behavior, fans should simply say they want to see the team win. Regardless of off-the-field transgressions, if you are a productive player, that's all that seems to matter to some teams.
Oddly enough, Jerry Jones' daughter, Charlotte Jones Anderson, who serves on the NFL personal conduct policy committee, has defended Greg Hardy's signing. Hardy will likely receive a six game suspension for violating the personal conduct policy.
That is not a sufficient punishment for a man who nearly killed his ex-girlfriend and could still potentially make 12 or 13 million dollars this year. As disappointing as this decision is, let's hope Hardy is receiving counseling and can be a future advocate against domestic violence.
The Dallas Cowboys and the National Football League had a chance to make a statement by not signing Greg Hardy to a contract, and they failed to do so at the cost of integrity and character, for the sake of winning.