By Amy Cooley
It's been a while, but I'm back to bring you my top five stories of the week in the entertainment world, so no need to worry anymore.
1. Let's start with a big one. Many of you may be familiar with the song "Goodbye" by Who Is Fancy and you may have been wondering just that: who IS Fancy? Well the mystery artist finally revealed who he is on "The Tonight Show with Jimmy Fallon" this past Tuesday.
When Who Is Fancy's music first came out, he chose to keep his identity a secret. He even released three separate music videos for the same song, "Goodbye," each starring a different person of a different race and gender to keep up the mystery. (If you haven't watched the videos, go do it now. With each video I was convinced that that person was Fancy. It's a very good watch.)
After his big reveal during his performance on "The Tonight Show" we learned that Fancy is really named Jake Hagood, a 23-year-old man from Nashville.
2. Paul Walker is gone but not forgotten. The late actor's final movie, "Furious 7," came out last Friday and broke some records to say the least.
The movie opened with 143.6 million dollars, making it the biggest opening of all the "Fast and Furious" films, the 9th biggest opening of any film and the biggest April opening to date. Everyone is loving this movie, even people who haven't seen any of the first six.
Coming in second and third place this weekend were the new animated film "Home," with Rhianna and Jim Parsons, and "Get Hard," starring Kevin Hart and Will Ferrell.
3. Things won't be the same for fans of "The Vampire Diaries" after the end of this season, as leading lady Nina Dobrev announced that season six will be her last.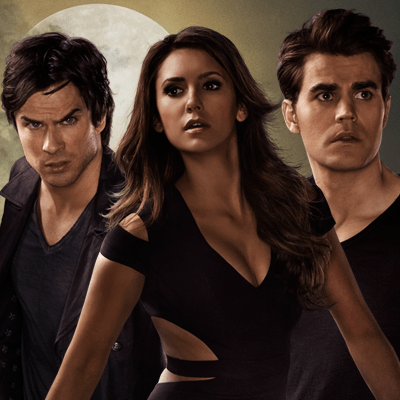 You can read her full farewell letter on Instagram (which is a questionable way to say goodbye in my opinion. She basically put a novel as a caption. Nobody wants to read all of that while they're scrolling through their phone walking down the Boulevard.) It essentially said she has loved her time on the show but felt, and always knew, that six seasons were enough for her.
4. Another tragedy in the entertainment world: Spider-Man and Gwen Stacey may be over. And no I'm not talking about the end of "The Amazing Spider-Man 2."
That's right, the cutest couple in Hollywood, Emma Stone and Andrew Garfield, are taking a break. I am personally wounded by this. Not all hope is lost, however. The couple isn't breaking up forever because of some huge fight that they will never recover from—that'd be the worst. They're simply both too busy. Both are in the prime of their careers; Garfield is currently filming in Tiwan and Stone simply doesn't have time to go visit him so far away all the time.
I still believe in you, Stonefield. If anyone can make it through it's you two quirky kids. Don't go breaking my heart.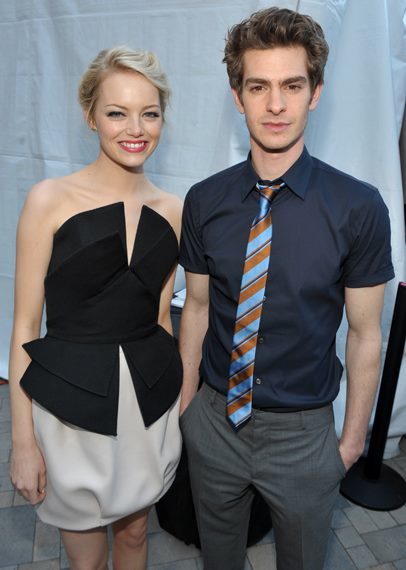 5. On the other end of the spectrum, Barry Manilow is married!
He and his long-time partner/manager, Garry Kief, threw a lunch party for family and friends at Manilow's home in Palm Springs which turned out to be a surprise, private wedding about a year ago. The ceremony was just for show, however. The couple did it to show their friends that they are in this for the long-haul, but did not fill out the official paperwork. But that's all that matters, right? Their vows are the most important part, not all the publicity that would come with it. Congrats (a little late) you two.