Students crowded the Dallas Hall lawn this past weekend, and this time, it wasn't for the Boulevard.
On Friday, April 17, the SMU community gathered together for free food, free games and more to celebrate Founders' Day Weekend with Peruna's birthday, SMU's centennial, and the Year of the Student.
This year's Perunapalooza extravaganza featured a number of attractions, including caricature drawings, henna tattoos, face painting, an inflatable zip line, bungee trampolines and much more.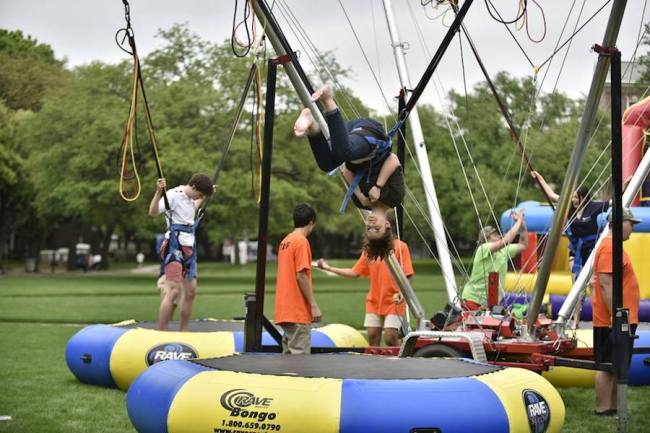 But more than just fun and games, Perunapalooza is a time for students to come together and momentarily forget the stresses of school.
"It's so fun coming out after class and seeing all of your friends hanging out in one place and enjoying the afternoon together," said Monica Finnegan, Student Body Vice-President.
Music blasted from speakers as the line for corn dogs and funnel cake continued to grow. Other free foods offered at the event included fried Oreos, cotton candy, and snow cones.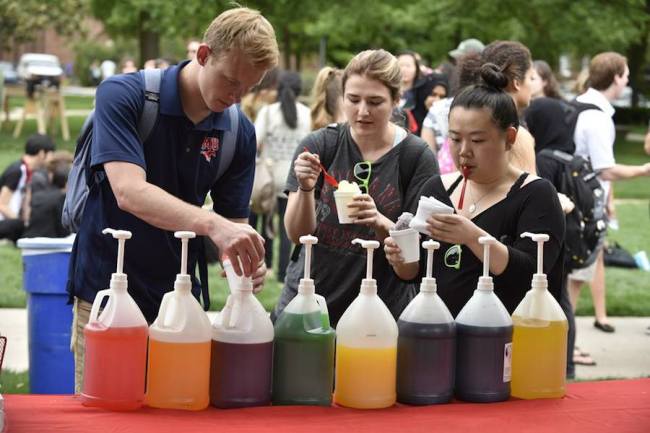 "The food this year is definitely a huge attraction," said Finnegan.
In addition to the free carnival-themed food, Peruna was there to take pictures with all of his fans.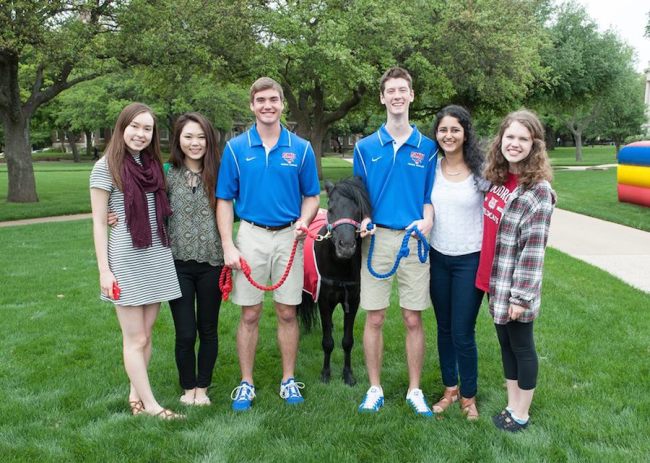 With the Dallas Hall lawn buzzing with students mingling and playing games, it was clear to see that these types of events are what a community is all about – bringing people together.
"This event brings a lot of students from all different schools on campus together in one place, and you can really enjoy a strong sense of community because of it," said Adam Price, a member of the Peruna Handler Association.
This year's Perunapalooza had a great turnout and provided all of the right entertainment for a fun Friday afternoon.