If you compare the lives of young adults in the '50s and the lives of our generation now, we'd come out on top in a lot of ways. Yes, we have better technology. Yes, we have Beyoncé (I thank God for her everyday.) Yes, we have Spotify and Netflix. Yes, we have the important stuff too like advanced education, representation, etc.
But college students in the '50s had something that we rarely can find: soulful rock 'n' roll performers with an authentic rebellious edge.
Well, I bring you good tidings. JD McPherson, a retro musician with true groove in his tunes, is bringing old school back.
On Sunday night, McPherson's tour stopped in Dallas to promote his newest album, "Let the Good Times Roll." The passionate singer's presence and music evoked the rhythmic bounciness of '50s star Little Richard.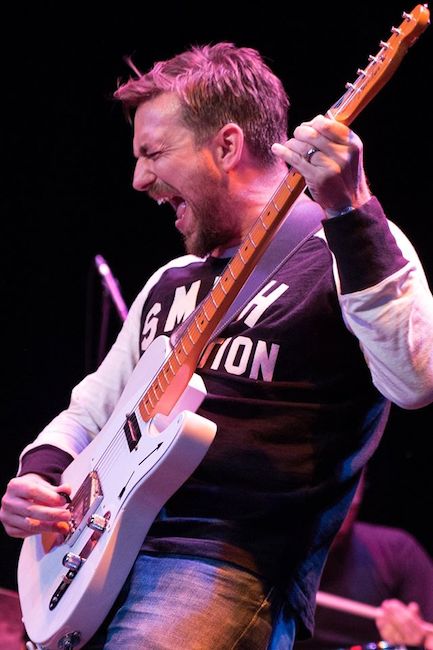 McPherson played some of his more upbeat songs that call for some serious swaying, like "Let the Good Times Roll" and "Your Love (All That I'm Missing)." He also slowed things down a bit with songs like "Precious," which he dedicated to his parents dancing in the crowd.
McPherson's raw musicianship and vocal power commanded the audience's attention every moment he was rocking on stage. McPherson embodied the spunkiness of James Brown, the performance of Little Richard, and the star quality of Elvis. What a combination.
Though McPherson was plenty entertaining on the stage, certain characters in the crowd also took some of the spotlight. I'd like to spend a moment throwing out some honorable mentions to members of the audience. First, shout out to the overzealous guy who decided planting a passionate kiss on a stranger was a good idea, because apparently, it wasn't. At least, that's what I gathered from her grabbing her purse and exiting the premises immediately.
Second, shout out to the guy who was well past the concert-attendee age who started dancing with every frightened girl in sight. I watched this man try with women, strike out, try again and then fail even more miserably. But thanks to McPherson's feel-good music, Mr. Bust a Move cared less about his strikeouts. He was going to groove no matter what because of McPherson's compelling stage presence.
Despite two creepy, single elderly gentlemen, McPherson's show was a fresh take on the old that brought back the undeniable fervor for music of the '50s.
The crowd loved him, and I think you will too. If you are having an old soul moment, put on a little JD McPherson, channel your inner James Brown, and let your groove loose.