Happy Friday everyone! I'm back and ready with the top stories in entertainment for the week.
1. The Academy of Country Music Awards, hosted by Blake Shelton and Luke Bryan, were held this weekend here in Dallas.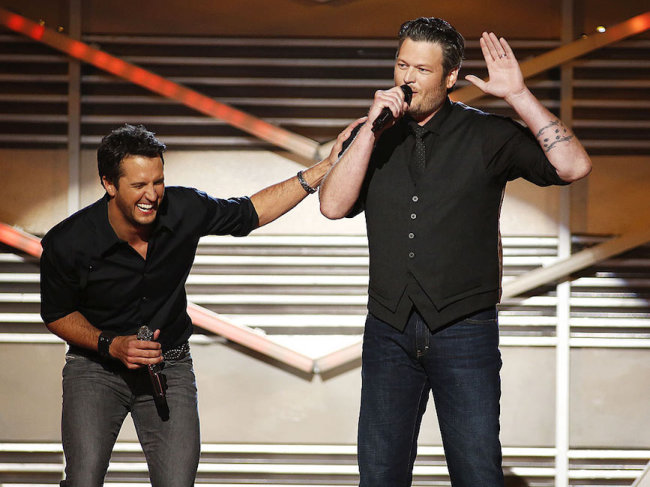 The show was a great time for country fans, with 23 performances by country's favorite artists. Some standouts of the evening were George Strait, Reba McEntire, Rascal Flats with Christina Aguilera, Garth Brooks, Nick Jonas with Dan + Shay and of course Miranda Lambert, who took away three awards that night.
Big winners included: Luke Bryan for Entertainer of the year, the most coveted award of the night; Miranda Lambert for Song of the Year, Album of the Year and Top Female Vocalist; Jason Aldean for Top Male Vocalist; and Cole Swindell for New Artist of the Year.
2. "Parks and Rec" fans get excited. Aziz Ansari has a new comedy series coming to Netflix.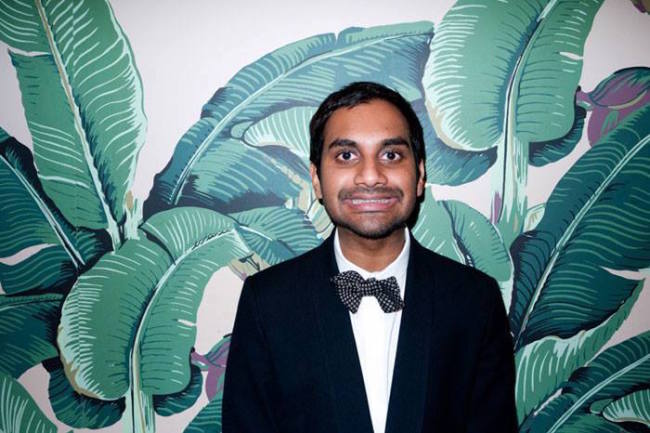 I *literally* can't wait for this show. (I was quoting "Parks and Rec" character Chris Traeger there, not being "basic," don't worry.) It will also feature Eric Warheim from "Tim and Eric Awesome Show," Noel Wells from SNL, H. Jon Benjamin from "Archer" and "Bob's Burgers," and Kelvin Yu from "Popular."
Netflix has really been giving the people what they want lately, notably with the announcement of the "Full House" spinoff series, "Fuller House." I'm not sure when either of these shows will make their debut, but I definitely cannot wait.
3. If you're ever feeling bad about yourself, just remember: at least you've never been sued for stealing a chicken when you were 7-years-old.
Twenty-five years ago when she lived in the Ukraine, Mila Kunis supposedly stole the pet chicken of Kristina Karo, a woman who claims the two were friends back in the day. Well Karo moved to L.A. to pursue a career in singing and now claims that the proximity to Kunis is bringing back the haunting memories of losing her pet chicken. She is suing Kunis for $5,000 due to emotional distress.
I'm going to go ahead and say this won't work out in Karo's favor, but at least I now have the honor of knowing who she is and listening to her sure-to-be hit song "Give Me Green Card."
4. Rumor has it that there's going to be a new prince popping out pretty soon. Yes, the royal family's second son is due April 25 (this Saturday!!!) Now it's not confirmed by the couple, of course it never would be, but surely if he isn't coming Saturday, it has to be soon.
What we do know for sure is that he will be born in the same wing of the same hospital as his older brother, Prince George. This hospital trip can cost up to $10,000, plus an additional $17,000 per night after delivery. Talk about the royal treatment.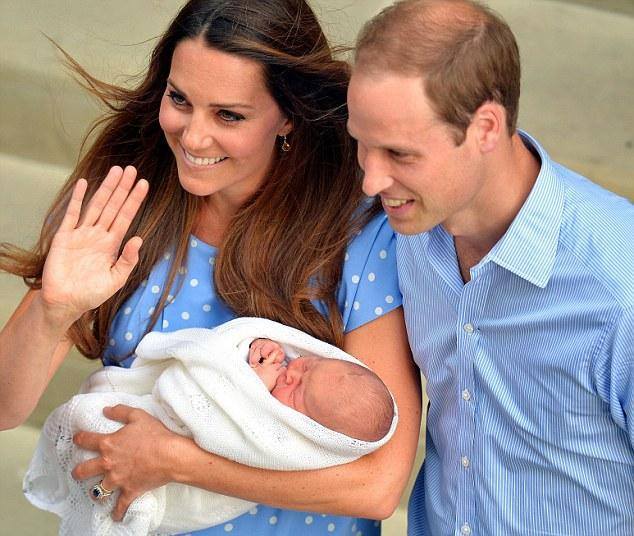 5. Does Amy even write a Top Five article if she doesn't include movie statistics? Probably not.
For the third weekend in a row, "Furious 7" has held the number one spot in the box office, raking in about $24 million this weekend. So who's in second place, you may ask? It's a true underdog tale: "Paul Blart: Mall Cop 2." I'm just honestly proud of them for making it this far with a 2 percent score on Rotten Tomatoes (and that's an improvement because it used to have a zero.)