This the tenth installment of a ten story series and the 1st place finisher in The Daily Campus' Top Ten most exciting moments in DFW sports history (since 2000).
During my time here, the Daily Campus has done three countdowns like this. Twice now, we have ended it with a story on the 2011 Mavericks.
It is fitting, as the Mavericks is the only team that has managed to win an actual championship in my life time.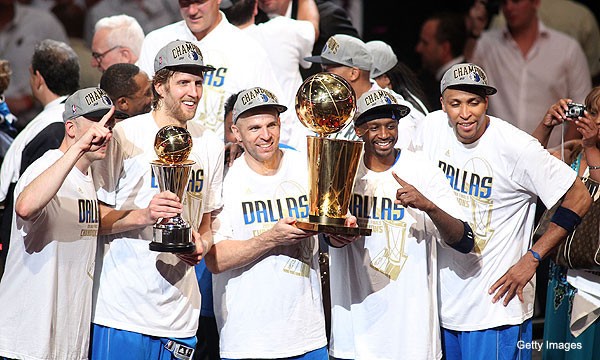 Since they won back in 2011, it seems as though every team I root for ends up losing in the most depressing fashion.
Looking back at the Mavs' championship run was a much needed pick me up.
I already wrote about these Mavs earlier in the countdown. And we detailed how Jason Terry and Peja Stojakavic's three pointers obliterated the Lakers in the second round of the playoffs.
However, beating the Miami heat in the finals might very well be my favorite sports moment ever.
When LeBron James joined forces with Dwayne Wade and Chris Bosh, it seemed as though Miami wasn't playing by the rules anymore. Since then, it seems as though every team tries to emulate their own version of this super team.
When this trio announced itself in Miami, they boldly predicted multiple championships.
With their blatant arrogance and aggressive self-confidence, the Heat instantly became villains.
Don't forget the level of hate already directed at Wade for his flop-fest in 2006. Dallas was sitting comfortably in the 2006 finals with a 2-0 lead and were well on their way to win game three before Wade flopped his way to a come-back win and ultimately his first championship.
So when the Heat breezed through the playoffs, it simply felt right that Dirk Nowitzki and the Mavericks were there to face them.
The Mavericks stood for everything that the Heat was not.
I challenge you to name me a more deserving player than Nowitzki.
And just remember, no matter what happens in life and no matter where you go, we will always have the 2011 Dallas Mavericks.