After numerous seasons out of the spotlight, lipstick is 100 percent back in for fall. At every Fashion Week, unique and bold lips paired with bare skin took center stage once more after seasons of dramatic, smoky eyes. Let the fun continue with these designer runway trends that can be copied at home.
Red Hot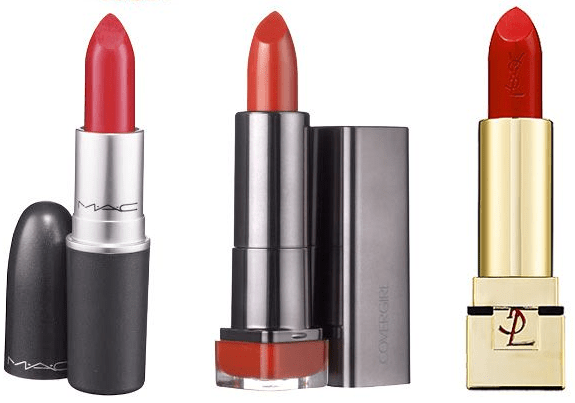 Red lips may not sound all that revolutionary, but when they disappear for a few seasons in favor of clear balms and nude tints, then make a major comeback in not-so-expected ways all over the fall runways, it's enough to get excited about the makeup staple all over again.
3.1 Philip Lim's makeup artist was inspired by her '90s-era Doc Martens for the brick-red shade used in its fall shows, while Dolce & Gabbana and Marchesa both chose a dark, moody red for their takes on the trend. Skip red lip liner to avoid any hard edges and instead prep pouts with lip balm and a nude pencil to prevent saturated shades from bleeding into lines without looking overly defined.
Black Magic
Out with conventional colors because this fall's lips are all about dark shades of bordeaux, plum and eggplant. In a season rife with '90s references, it only follows that goth-like lips would emerge as a trend. But pairing almost-black lipstick with beachy waves, casual buns and stud-free clothing makes it less intimidating to try.
Marc Jacobs, Giles and Emanuel Ungaro all presented luscious lips with dark secrets on the runways this fall. Try velvety shades of burgundy and currant or a shimmering violet to master this edgy look. Whether matte or iridescent, play it dramatic with a dark lip this fall.
Berry Good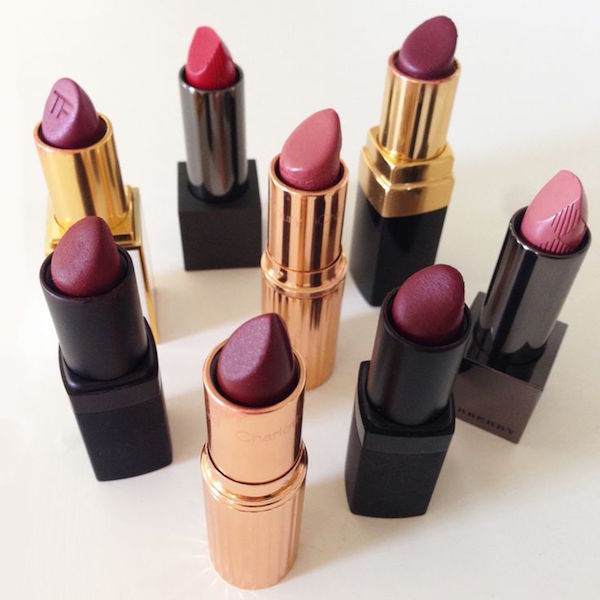 From ripe cranberry lips at Carolina Herrera to berry pink matte lips at Felder Felder, this season was a sea of delicious lip color that would definitely get any '90s glamour girl's stamp of approval. Make a splash with blackberry-stained lips as seen at Roksanda and rich hues of grapey wine like John Richmond. Or try the newest berry-inspired interpretation of the ombré lip trend. Holly Fulton's runway models rocked blushing pink lips that faded away at the edges while darker in the center. For smudgy, just-kissed stains like Alexander McQueen, try blotting two similar berry shades together for a diffused, ombré effect.
The lipstick process may seem intimidating, but by following these simple application steps, anyone can wear fabulously bold lip color on a daily basis this fall and beyond. With the best color options for the season in mind, here are the tips and tricks needed to avoid looking clownish when wearing lipstick, but still having it last longer than 10 minutes.
1. Most important is the need to prep the lips. To exfoliate, use a toothbrush, sugar scrub or washcloth dipped in warm water. Gently massage the lips in small circles.
2. Apply a soothing lip balm and proceed with all other makeup and hair routines. The longer the lip balm stays on, the softer lips will be. Remove the lip balm (skipping this step will result in lipstick that doesn't adhere well).
3. Apply a thin layer of foundation to lips. The foundation will act as both a primer and neutral canvas for the lipstick. Make sure to smile when applying the foundation to fill in any cracks so the lipstick will apply evenly. Then, blot lips.
4. Line lips with a pencil in the shade most similar to the natural lip color. This step will prevent any lipstick from spreading across the lip line.
5. First apply lipstick at the Cupid's bow, outer corners and bottom of the lip. Using a lip brush will provide the most control. Connect the dots to fill in the rest of the lips. Blot lips then apply one final layer of lipstick.
6. Close lips around an index finger and pull it back to ensure any excess lipstick ends up on the finger and not smeared across any teeth.
7. Use a small makeup brush to touchup any mistakes on the edges of the lips with concealer.