SMU celebrated its one-hundredth birthday Wednesday night, culminating a week's festivities with an explosive concert by the Eli Young Band.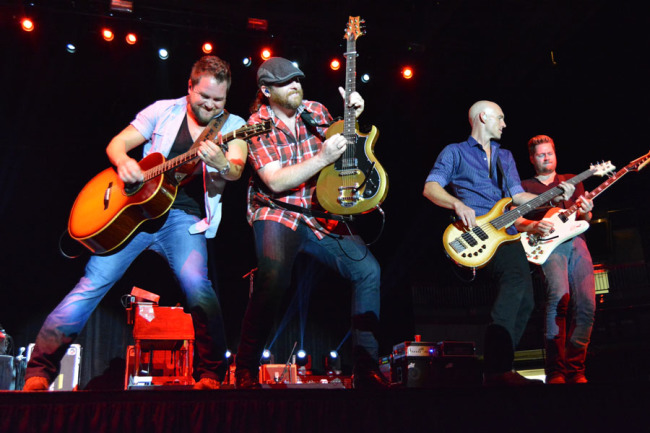 The centennial celebration put on by SMU's Program Council was four hours of uninterrupted and unrivaled fun. The doors to our very own Moody Coliseum opened at 8:30 p.m. to an awaiting crowd of hundreds of students and faculty. People from all different ages burst through the entrances and swarmed the stage, all vying to be the closest possible to the opener, 'Cam'.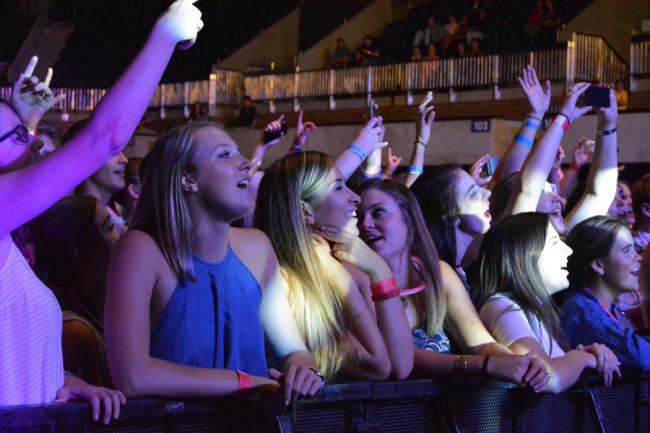 A country singer emerging from Nashville Tenn., Cam is a musician whose passion shines clearly through her work. Her catalogue consists of a wide variety of country music, including heartfelt ballads and boisterous jams. Cam took over the stage the second she appeared on it, and gave her full energy to the crowd that gave it right back.
The show never stuttered or halted but continued to grow in a cacophony of music, cheering, and excitement. Before the show began, the seating around the upper levels of Moody was nearly filled, but after a few songs, Cam had everyone on the floor. While her job was mainly to prepare the crowd for the headlining concert of the Eli Young Band, Cam held her own throughout the performance and had everyone toe tapping along to her catchy tunes.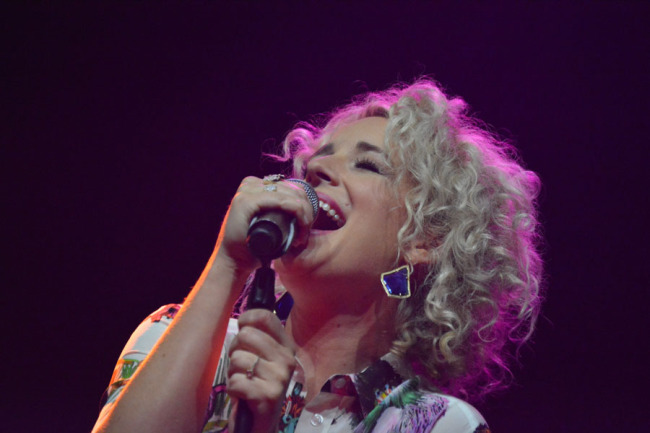 Pausing every once in a while to speak to the crowd about some of the meaning behind her songs or her life on the road, she was able to give everyone the breath they needed before going into the next foot stomping tune.
After Cam's set finished up and she relinquished the stage, there was a momentary lapse of entertainment as the audience gathered themselves and prepared for the next whirlwind show.
They didn't have to wait long however, as the Eli Young Band raced onto the stage and quickly reminded everyone why they were the top billed act. The energy they brought to a crowd that had every right to be exhausted was rejuvenating, and as soon as their first chord hit, it brought everyone in the arena to life. They proceeded to rock their set for next hour and a half, with each song bringing more to the hyped up atmosphere than before.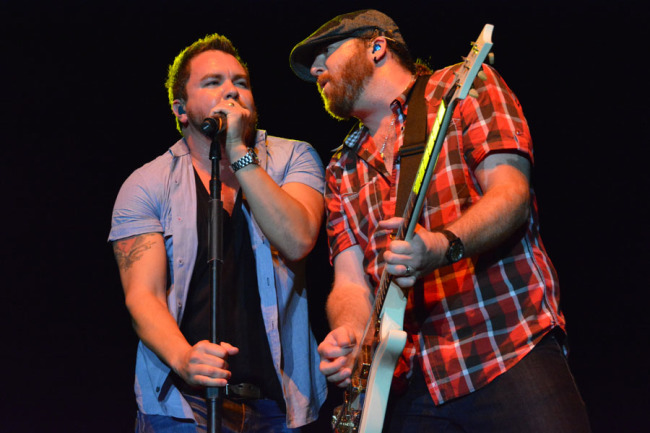 Finally, at midnight, a countdown video played highlighting all of SMU's great achievements throughout the years. When the clock stopped and SMU officially turned 100, balloons rained from the sky, everyone cheered, and music blasted throughout the stadium. It was a fitting end to a night that encapsulated the student experience that SMU stands for.