November is going to define 2015's music trends. Anyone who is anyone in music is releasing high caliber tracks and albums this upcoming month, so you'll have more than enough music to fill your winter playlists.
Check out some of the best new music to look forward to in November, from artists you know and some you might not.
Adele – '25'
In her first print interview in three years, Adele spoke with i-D magazine about her ambitions with '25,' as well as her reservations.
"I think the album is about trying to clear out the past," she said. "Becoming a parent and moving past my mid-twenties, I simply don't have the capacity to worry about as many things that I used to really enjoy worrying about."
Expect record-breaking tracks (the "Hello" Vevo video was viewed 27.7 million times in 24 hours, surpassing Taylor Swift's "Bad Blood" record, Entertainment Weekly reports), evocative ballads, and powerful lyrics. The album comes out Nov. 20.
If you like Adele, check out NAO.
NAO (pronounced na-yo) is a London-based female artist much like Adele. The two share a similar vocal soul element, but NAO is more experimental in her beats. Her most recent release, 'Bad Blood,' is more biting than Adele's ethos, but powerful nonetheless.
2. Justin Bieber – 'Purpose'
If you didn't already know, Justin Bieber is releasing an album – check out his shameless self-promotions on Instagram full of memes and promotional graffiti.
With producers like Skrillex, Diplo, MdL and newcomer Blood, 'Purpose' will feature Bieber's most production-focused album to date, if singles 'What Do Ü Mean?' and 'Sorry' are of any insight. Here's to hoping the album lives up to the endless hype.
Preorder the album here.
If you like Justin Bieber's electro sound, check out Zhu.
L.A.-based and S.F.-born Steven Zhu gained attention in late 2014 for his song 'Faded,' which garnered him a Grammy nomination. But his recent work is even more exciting. His collaboration with Skrillex and THEY, 'Working for It,' isn't necessarily Bieber-esque, but it illustrates the production power that Bieber is tapping in 'Purpose.'
3. Ellie Goulding – 'Delirium'
If Goulding's singles 'On My Mind' and "Lost and Found' are any indication of her upcoming album, it will be much more substantial than her two previous albums.
"I've written a lot of songs about relationships and break-ups," she said. "I feel like my next album is going to be about something completely different."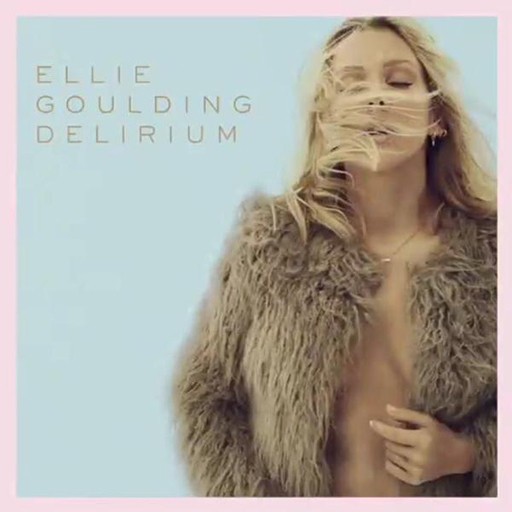 She's focusing less on boy problems in her lyrics this time around. Goulding told The Sun that nature was her main influence in 'Delirium,' especially David Attenborough's documentaries.
If you like Ellie Goulding, check out Zara Larsson.
Swedish pop artist Zara Larsson is beginning to hit American ears, and for good reason. Her infectious, upbeat pop song 'Lush Life' sounds like a mixture of Robyn and Rihanna with a dash of Ellie Goulding.