SMU alumna and Texas native Meredith Alloway has been busy since her 2011 graduation. She's written for Complex and Nylon, moved from L.A. to New York, and hosted an on-camera show, All the Way with Alloway.
Most recently, she launched a Kickstarter to fund her short film, "Interior Theresa." Alloway wrote the film, and will be the director and producer.
The film is follows St. Theresa of Avila, "set in modern day, as a teen who has visions from God. She questions spirituality, sex & love after an unlikely meeting." The cast includes Kara Young and Jake Cannavale.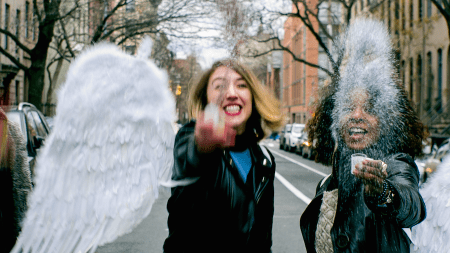 Alloway credits SMU's B.F.A program with shaping her into the writer and director she is today.
"Looking back, I had such an incredible experience in an intimate atmosphere," Alloway said. "It was a bunch of people trying to learn and evolve and utilize each other to make good work."
When Alloway started an acting workshop in L.A. after graduation, her coach let her explore the characters she had created in "Interior Theresa." That's when she knew she wanted to put all her energy into this project, she said. So she picked up everything and moved to pursue "Interior Theresa" fulltime.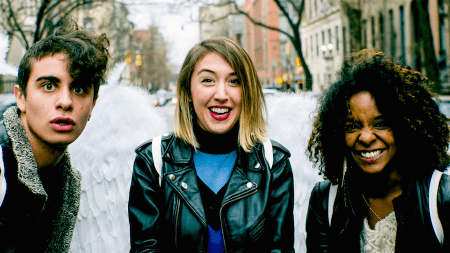 "I just felt called to New York for whatever reason. I call it my existential crisis," Alloway said. "It was a difficult year, but, not to be cheesy, I felt like the universe was calling me."
She started an LLC on Monday, hoping to run her own production company one day.
"I'm as passionate about making other people's stuff happen as well as my own," Alloway said.
Alloway is still friends with her best friends from SMU—Yevy Kats and Gus Deardoff—and says she has a great community of SMU alumni and working actors in New York. She hopes to one day make "Interior Theresa" a feature film.
Watch the trailer for "Interior Theresa" below. Find the Kickstarter page here.