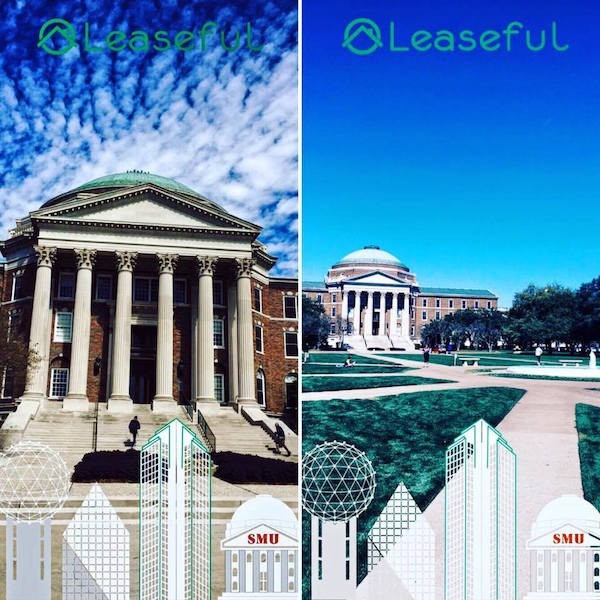 During their senior year at SMU, Chad Kehoe and his roommate Alexander Prince had an idea: What if they could solve the subleasing problems facing millions of college students?
It was this idea, sparked by their own difficulty finding summer subleasers, which brought the two to create Leaseful, a peer-to-peer website that connects college apartment owners with students looking to sublease them.
"The overarching idea is that there's a medium term accommodation void in the real-estate market," Kehoe said.
Kehoe said that for the short-term people can use Airbnb or hotels and for the long-term they can use traditional leases; however, there are no real options for those looking for housing for three weeks to eight months. For these medium term accommodations, college students turn to Facebook and Craigslist.
"We created Leaseful to allow students to monetize their unused rooms and to find their own temporary housing without having to go through the sketchy Craigslist channels," Kehoe said.
Kehoe and Prince launched Leaseful's beta in May near graduation at SMU and FSU. The success in metrics on the site validated their concept and startup idea. In fact, their numbers from the beta launch were so good that they were one of four companies selected by Motive accelerator for an investment for equity of $40,000.
"We were pretty excited about that since it was an accomplishment in itself considering we were right out of college," Kehoe said. "It was a nice little win for us that we knew what we were doing and we had potential."
Leaseful is limited to college students with .edu email addresses. For security purposes, those using the site are required to upload a government issued ID to verify their identity and undergo a screening via a background check.
"This provides a level of transparency that you don't find on Facebook and Craigslist," Kehoe said.
Hosts can list their apartments on Leaseful for no charge and only pay the 3 percent credit-processing fee. Guests pay an 8 percent fee on the total value of the reservation. According to Kehoe, this fee goes toward the costs of running the platform and the identity and security verifications that go on behind the scenes.
Leaseful is only live in Austin and Dallas. The pair plans to expand the company by moving city-to-city and getting a feel for each school. To get the word out, the two leverage social media, implement a campus ambassador program and use grassroots marketing.
Kehoe said he hopes Leaseful moves nationwide to help the approximately 18 million college students facing subleasing problems annually when they take on internships or go abroad.
"Ultimately the goal is to allow people to go take their summer internship in New York City or to go abroad for a semester," he said. "This is something that Alexander and I can now afford that we couldn't before when we had to pay rent in two places at once."