By Morgan Smith
On May 9, famed American Idol season 10 winner Scotty McCreery held a book-signing in Grapevine, TX to promote his first book "Go Big or Go Home." Named the #1 new release by Amazon, McCreery's book chronicles his adventures through life – going from a small-town teenager to the winner of television's most popular show. After the event, The Daily Campus had the opportunity to sit down with McCreery to ask him some more in-depth questions about his newest accomplishment.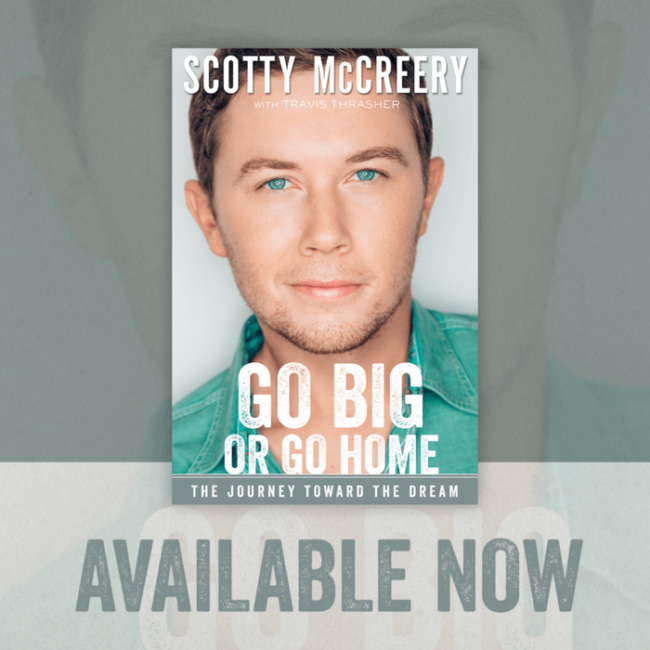 The Daily Campus: What inspired you to write "Go Big or Go Home"?
Scotty McCreery: Just life and what I've been through. I wanted to put things in the perspective of a 22-year-old. I had to grow up really quick at the age of 16, and I've had a lot of really cool experiences for only being 22, so I thought I'd share them. Things like being on American Idol, touring with guys like Brad Paisley, going to the Philippines…I've done a bunch of cool stuff.
DC: What were your family and friends' reactions when you told them you were going to write a book?
SM: They were excited and some of my family really loves to read, so they were excited to get to have the story in book-form. My friends aren't much of a reading crowd, you know being in college and all…you read when you have to, but they're excited too. I'm sure if I get them a copy they'll read it for me.
DC: Do you see yourself performing and touring for the rest of your life?
SM: I hope so. Eventually, I'll want to have a family and not be on the road as much, but I'll still want to be touring and making music for my whole life. It'll always be there.
DC: How has your life changed since you've become famous? What kinds of challenges and rewards have you faced during this experience so far?
SM: It's opened a ton of doors for me. Idol was the biggest platform in the world as far as music goes. It opened the doors to a recording career and a touring career that I've dreamed of my whole life. That's been wonderful – all of the opportunities. The challenges have been learning the business. It's the music and entertainment industry – it's mainly about the music but a lot of it is also about the business. I've had to be the CEO of a company for the past four years. Making decisions and dealing with attorneys…all sorts of stuff. It's crazy being in that position at such a young age.
DC: Can you give a little synopsis of the book?
SM: It starts out with me as a really young child and then it just kind of takes you through my life. I don't like the word autobiography because I'm still young, but it just takes you through my life. Tells you all about touring with guys like Brad [Paisley] and Rascal Flatts. Just a musical journey of a kid who's 22-years-old, and, through my eyes, is just a normal kid who gets up on stage at night. If I'm not on the road and I'm not wearing jeans and boots I'm in shorts and a t-shirt and flip-flops.
DC: What's your favorite part of the book?
SM: Probably when I start talking about 2012. It was my favorite year of my life so far. It was the year after Idol, I was on tour with Brad Paisley, but I was also back in school pitching for the baseball team. Just telling those stories and reliving those moments was fun for me.
DC: What was your favorite part of writing the book?
SM: Reflecting, definitely. I hadn't had a chance to just sit down and think about things because I've been so busy. Reflecting on life. There were moments I'd think of and read about that made me laugh out loud to myself…some of them I hadn't thought of in 15 years.
DC: What do you hope people get out of reading this book?
SM: I hope they're inspired. It's truly one of those books where you never know what could happen. I was bagging groceries for a living in high school, and I decided to try out for American Idol, and it worked out. I hope they're inspired and they can take something away from what I've done and put it in their lives.
DC: What's one piece of advice you'd give to someone who's trying to make it big like you?
SM: Work hard at it, and be good at it before you take it out there and show it to the world. You want to make sure you're putting your best foot forward in whatever it is you're trying to do.