A fellow attendee walked into the Hughes-Trigg Ballroom to speak to Dallas resident Laura Lazarescou, "We need to connect." Lazarescou agreed, giving the woman a hug before continuing to discuss plans to meet later. Lazarescou then moved to offer contact information to another woman who she had met earlier in the day.
After nearly 10 hours of addressing women and women's issues on Thursday, participants of this year's TEDWomen 2016, sponsored by TEDxSMU, continued to network and discuss memorable topics from the day.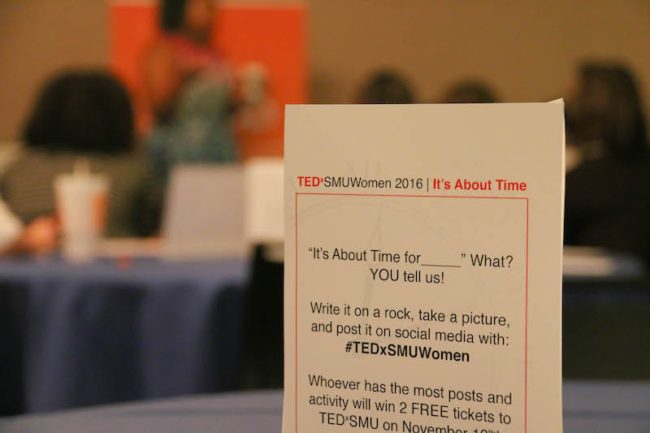 "This event creates a connection to so many other people who came together for a common theme," said Heather Hankamer, director of TedxSMU.
SMU has sponsored this conference since 2009, and Hankamer has helped with the conference since 2010 after being in the audience for SMU's first one.
"I think it's important to do stuff like this in a university where ideas should be thoughtfully discussed," Hankamer said.
The event consisted of eight live speakers, including Jan Lanbein, CEO for the Genesis Women's Shelter and Support Center, and Lynn McBee, CEO for Young Women's Preparatory Network. Discussed issues ranged from topics such as entrepreneurial women to women facing abuse.
So excited to be at #TEDxSMU #TEDxSMUwomen this morning! Getting ready to hear about women making a difference in their community!! @TEDxSMU

— gloriagutierrez (@gigr93) October 27, 2016
The conference, which took place in Hughes-Trigg, brought 500 participants from both the Dallas and SMU community, many of which were also women.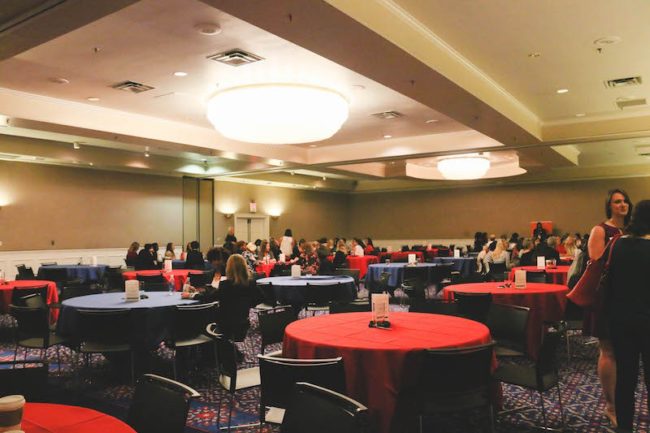 "I think female energy is so amazing, and I'm inspired by the women around me," said Dallas resident and participant Bianca Patterson. "Our voices can each individually unite and make a change in the world."
Sessions kicked off at 9 a.m. and continued until 8:30 p.m. Sessions varied from live speakers to simulcasts from speakers at the TEDWomen 2016 conference in San Francisco, which ended Friday. The morning also included a workshop and discussion period to initiate conversation among participants. Check the TEDxSMU website for the full schedule.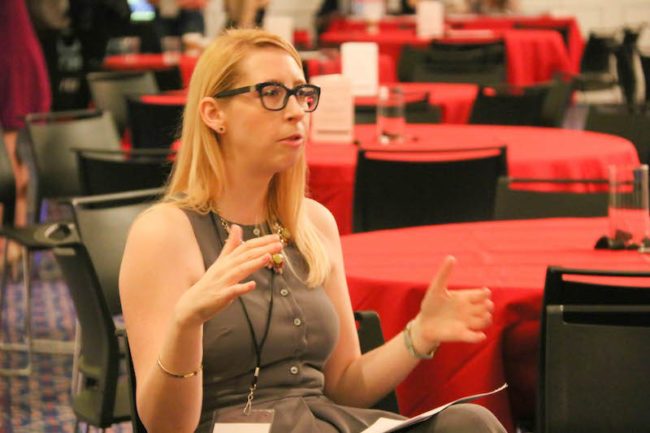 "This was not exactly what I thought it would be because it had diverse and innovative topics," said Dallas local and entrepreneur Ayona Anderson. "My preconceived notions were tested and challenged today."
SMU faculty and staff also were represented among the many speakers. Val Erwin, program advisor for the SMU Women and LGBT Center, spoke about women with disabilities, and Dr. Rick Halperin, director of the Embrey Human Rights Program, spoke on the situation of women across the globe.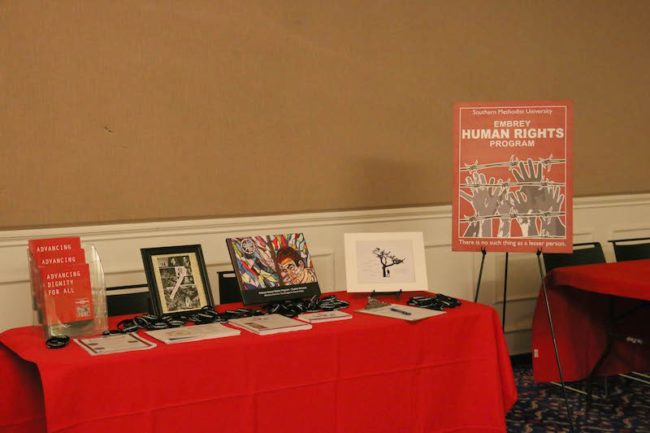 Other SMU speakers included Dr. Candice Bledsoe, a graduate liberal studies faculty member from the Simmons School of Education; Brandy Dalton, associate director of the SMU Cox School of Business; and Karia Cloward from the SMU Tower Center.
Every talk and workshop is something other than what I expected and I am loving it. Great day! #TEDxSMUWomen

— Kymberlaine Banks (@kymberlaine) October 27, 2016
"I don't know if there was one call of action for this event or if it is just to receive a bigger sense of our place in this world," Hankamer said.
Preparations for this conference began in February and a team of 35 volunteers saw this event through. Volunteers ranged from Young Fellows to student volunteers. Young Fellows, named after Carole and Jim Young Fellows, are a group of campus leaders who are chosen to assist with TED programming.
"I volunteered because I went to a TEDx conference and really enjoyed being around people who were passionate in their topics," said SMU sophomore and TEDxSMU volunteer Courtney Schumacher. Schumacher also currently works for TEDxSMU.
TEDxSMU will be hosting another conference, Illuminate, on Nov. 11-12. The event will offer various speakers at The Bomb Factory in Deep Ellum.
In addition to the TEDWomen event, different SMU organization hosts other events throughout the year focusing on women's rights such as the annual Women's Symposium and Vagina Monologues.