Armstrong Commons served apple pie, macaroni and cheese and more to over a 100 residents who gathered in the lobby for its election night watch party.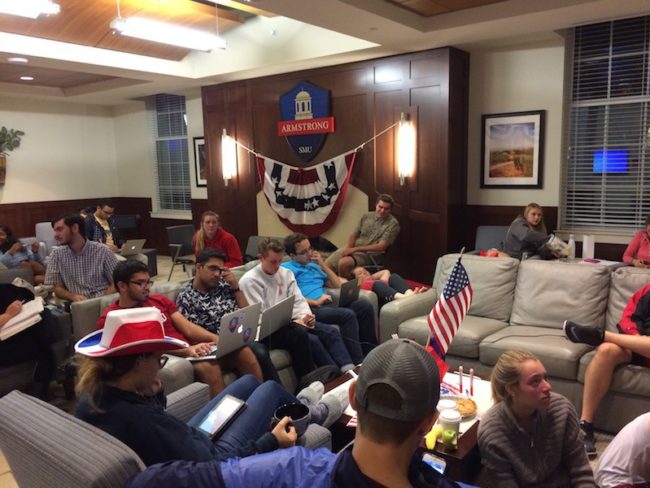 Food was served at 6 p.m., and residents stayed throughout the evening to watch the results as polls closed. Armstrong used this event as its second Commons dinner, which is a quarterly dinner that SMU Dining provides for each Commons.
Students also filled out election maps throughout the evening to record their predictions.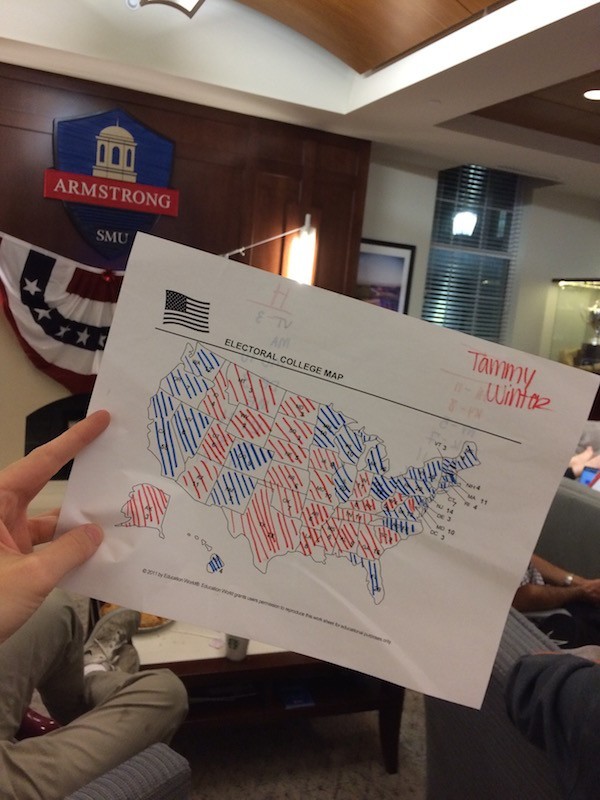 "When we made the Commons we wanted to make sure that learning happens everywhere," said SMU senior and Armstrong Resident Assistant Tammy Winters. "This is our way to make sure we engage our students on all fronts."
Students noticed the exchanging of different views that took place throughout the night.
SMU senior Jennifer Grey said, "It's been very interesting being in college because there have been different views than what I grew up in."
Excitement was at a high in the beginning of the event as the results were more unexpected; however, activity died down as more results were finalized.
"We had over half our Commons at our event and this shows me that students are genuinely interested," said Faculty-in-Residence Dr. Rita Kirk. "I suspect they will always remember this night."
Kirk believes this election will be memorable from both the controversies as well as students' experiences being in university throughout.
"The candidates have certainly brought us to a precipice, but more than that these students will remember this room," said Kirk.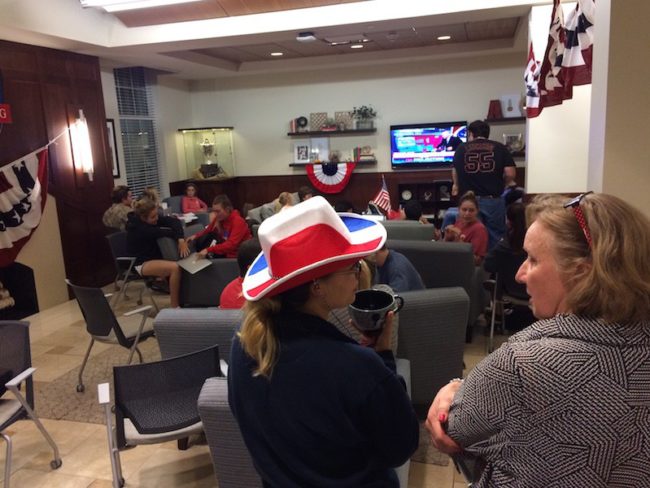 Kirk summed up the atmosphere in the room best.
"Everyone is tense, but it's with hope," said Kirk.
Watch a Facebook Live of the event below: