Fall comes in several ways to Dallas: leaves change color from lush greens to coppers, reds and browns; multicolored lights are strung around patios and rooftops; and bars, restaurants and dives switch their regular cocktail menu for seasonal favorites.
Moreover, as November welcomes the holiday season with Thanksgiving, then Christmas and New Years to follow, drink menus across the city get incredibly creative, concocting delicious sips that'll warm your stomach (and heart).
The following is a list of must-try holiday-themed cocktails in Dallas ranked by tastiness: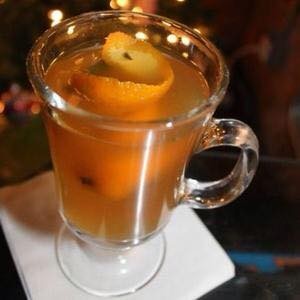 1. "Hot Toddy" by Black Swan Saloon
Pegged as the seasonal customer favorite that "feels so good to go down," the Hot Toddy, created by Black Swan Saloon in Deep Ellum, combines pear and ginger flavors with clove-spiked orange zest. The bar says the drink has "vitamin C, local honey to ward off allergies, and booze. It's got booze man." This drink is perfect to warm yourself up with and battle the common winter cold.
2. "Pumpkin Spiced Martini" by SĒR Steak + Spirits
Like a basic girl ordering a Pumpkin Spiced Latte at Starbucks, cocktail connoisseurs can order an "adult" version of the mainstream, guilty pleasure with SĒR Steak + Spirits' "PSL"-inspired martini. Combining pumpkin spice and alcohol, this delectable combination of RumChata, vodka, pumpkin-spice syrup, local honey and ginger syrup is blended together and poured into a (literally) cool glass. Take your love of pumpkin spice to the next level and order this rich cocktail.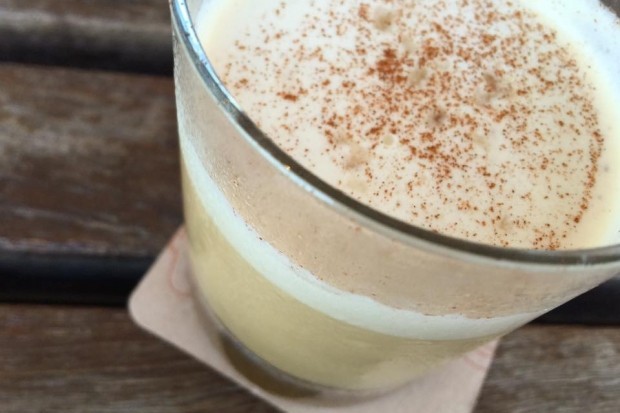 3. "Give 'em the Boot" by Victor Tangos
Dallas' beloved Victor Tangos in Knox-Henderson treats adults to this rich cocktail that'll brighten up your day this season. This drink is definitely not for the "kids table" at Thanksgiving, as it's comprised of a mix of mezcal, coffee, Fernet Branca, creme de cacao, honey and egg white. Victor Tangos tops off this full-flavored drink with cream, cinnamon and sea salt to excite your taste buds.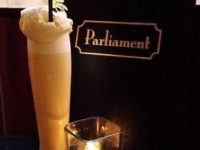 4. "Pumpkin Spice Latte Ramos Gin Fizz" by Parliament
While "sweet pumpkin" usually precedes the word "pie" at Thanksgiving, this sugary treat is guaranteed to be lighter and more enjoyable after the holiday feast (because there's alcohol). Parliament's "Pumpkin Spice Latte Ramos Gin Fizz" balances the intense flavoring of pumpkin spice with gin and spirits to create a bubbly beast of a drink to sip after gorging on turkey. If you're around Uptown, then you definitely want to make your way over.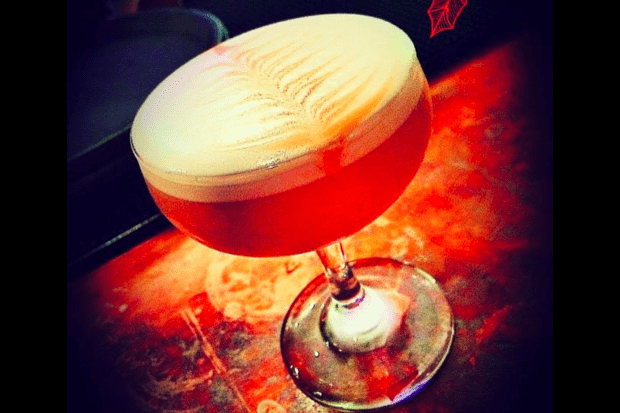 5. "Cousin Eddie" by The People's Last Stand
The People's Last Stand is a bar walking-distance from SMU, featuring one of the best seasonal drinks around. Located at Mockingbird Station, The People's Last Stand offers fair-priced novelty cocktails on a rooftop patio – specifically, "Cousin Eddie." "He" is made with Bulleit Rye, pineapple, cranberry, lemon, cinnamon and egg white. This frothy, fruity drink will get you in the holiday spirit, but be warned, for a headache may come the next morning if you drink too many.