With a hunting license and the choice of a .270 Browning X-Bolt rifle with a mahogany wood finish or a 20-gauge Browning Maxus shotgun, Jay Miller often found himself in a deer stand or duck blind beside his father as a child.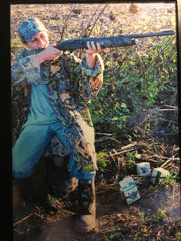 Because of his upbringing, Miller, now 23 and a graduate student at SMU, said he learned to safely operate guns of all kinds at an early age.
"My dad's taken me hunting ever since I was very young so I grew up around guns and learned to respect them," Miller, studying operations research, said. "I got my hunters safety permit when I was 6 or 7 years old."
On the other hand, Kim Kooler, a senior marketing and film and media arts double major, has never shot a gun before.
"My dad had guns locked up in the attic he used for hunting," Kooler said. "But my mom has always been vocal about her disdain for guns."
But both students would agree that whether you have guns or not, education about how to use them and prevent accidents is vital.
John Moore, a former Marine and current graduate student at SMU, said he believes the entire concept around gun education has changed.
"Back when my mom was in college, it was required for students to take a weapons safety course," Moore said. "That's not the case anymore."
Since classes like this are typically no longer required, it is up to the individual, or the individual's family, to educate themselves. There is certainly no argument that there are a lot of guns in the United States. The Bureau of Alcohol, Tobacco, Firearms and Explosives processed 1,426,211 firearms in 2015 alone under the National Firearms Act.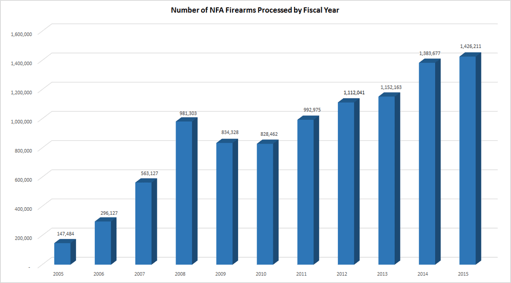 Self-education can be accomplished more easily than most people think. Bruce Baldwin, ladies' night instructor and range safety officer at DFW Gun Range, says classes are offered at ranges all over the DFW area, including the one he works at.
"The nice thing about our ladies' night class, is that it offers women a chance to try out different handguns at a cheaper price," Baldwin said. "We will find one that fits your hand and is comfortable for you to shoot."
This is a class even Kooler said she could possibly be interested in attending.
"I'm not necessarily opposed to learning to shoot a gun," Kooler said. "I'll admit it's something that would be useful to know. I would certainly consider attending a class to learn proper gun safety."
According to Greenberg Quinlan Rosner Research, a majority of Texans, like Kooler, support background checks. The poll showed that 72 percent strongly favor required background checks for all gun sales. It also showed that 62 percent strongly favor a new procedure to keep guns out of the hands of mentally ill people.
Miller believes he is protected through the U.S. Constitution to bear arms.
"If you ever found yourself in an active shooter situation, you would want someone like me with a weapons permit there with you," Miller said. "The only thing that will stop a bad guy with a gun is a good guy with a gun."
According to Everytown for Gun Safety and Moms Demand Action for Gun Sense in America, there have been 205 school shootings since 2013. Some of them include the 2013 Santa Monica shooting that killed six people, the 2014 Marysville Pilchuck High School shooting that killed five people and the 2015 Umpqua Community College shooting that killed 10 people.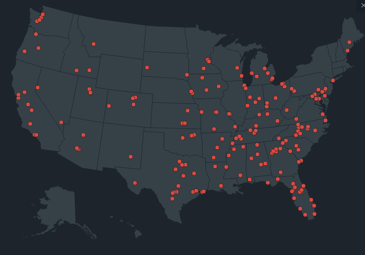 The Sandy Hook massacre, in 2012, was one of the deadliest school shootings in America. Adam Lanza fatally shot 20 children and six staff members at the elementary school. Prior to coming to the school, he shot and killed his mother. After first responders arrived at the school, Lanza committed suicide, totaling the lives lost to 28.
Texas recently passed a campus carry law that allows concealed permit owners to carry at Texas state universities. But private schools, including SMU, were able to opt out. K-12 schools are still gun free zones. Baldwin said lawmakers are to blame when the legal right of a concealed weapons holder to protect is removed.
"If you legally take away someone's right to defend themselves, then you have to take the responsibility of defending that person" Baldwin said.
Miller said he was fortunate to be raised in a household that taught gun safely.
"Probably the main reason I respect guns and am not fearful of them was because I was lucky enough to grow up around them and was educated on them from a very early age," he said.