SMU's Department of Residence Life and Student Housing (RLSH) recognized 23 SMU professors at the 2017 Honoring Our Professors of Excellence (HOPE) Banquet Tuesday evening.
The 2017 HOPE Professor of the Year was awarded to Mark Chancey, a professor in religious studies, who was nominated by SMU senior Lucy McCollom. In her nomination, McCollom retold stories of trips to various worship centers, including a trip to the Islamic Association of North Texas on the Friday following Election Day.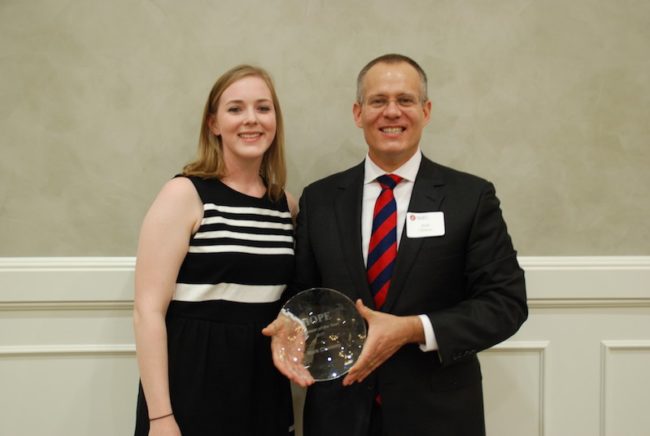 McCollom said the class was one of the most influential courses she has taken at SMU and called Chancey a "mentor" and "advisor" to his students. Chancey has taught at SMU since 2000.
Around 100 attendees gathered to honor these professors, including resident assistants, residential community directors, other RLSH staff and SMU faculty members.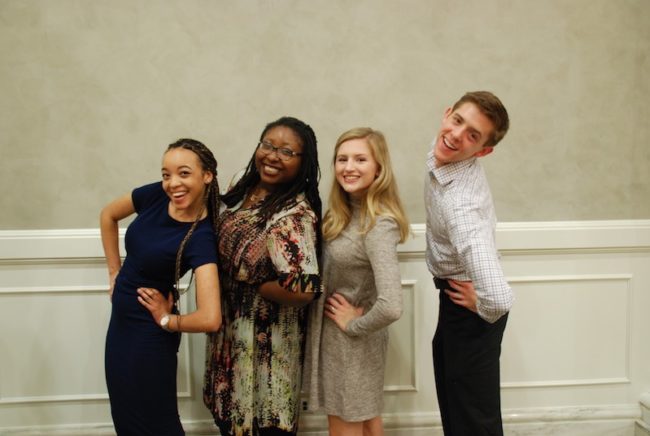 The evening began with a dinner catered by SMU catering and an introduction by MC's Raven Harding and Aabid Shivji, both of whom also serve SMU as resident's assistants.
Acting Vice President of Student Affairs Dr. Joanne Vogel delivered the keynote address. She shared her own experiences with her academic advisor in college who guided her to pursue her own happiness instead of merely pursuing a triple major and overworking herself.
The night ended with a raffle of literary classics, which was open to anyone who attended.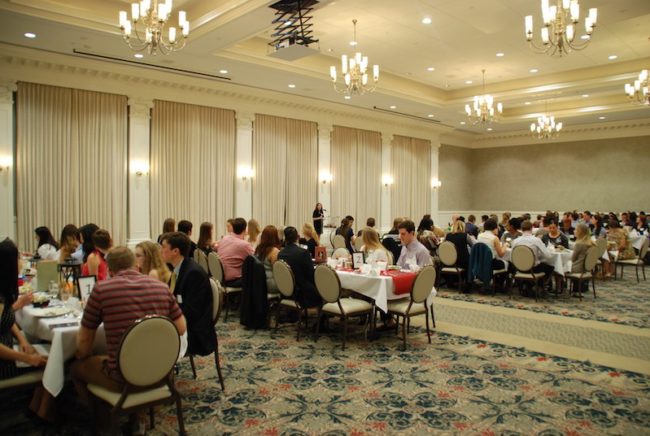 HOPE Banquet "celebrate[s] faculty excellence and involvement in the student experience at SMU," as stated by the award's nomination form.
In order to be considered for this award, SMU resident assistants or RLSH employees nominate faculty members to HOPE Banquet in early December. A committee composed of representatives from various Commons then selected a winner from the list of nominees.
SMU has been hosting HOPE Banquet for nearly 20 years.
The full list of honorees includes:
Cox School of Business of Humanities and Sciences
Mukunthan Santhanakrishnan
Liliana Hickman-Riggs
Jay Carson
Tilan Tang
Sal Mistry
Greg Sommers
Dedman College
Serge Frolov
Liljana Elverskog
Greg Sommers
Alberto Pastor
Elizabeth Wheaton
Rita Economos
Stephanie Amsel
Mark Chancey
Brian Zoltowski
Luigi Manzetti
Lyle School of Engineering
Rachel Goodman
Joseph Camp
Elena Borzova
Meadows School of the Arts
Lee Gleiser
Jared Schroeder
Will Power
Brandi Coleman
Dedman School of Law