The Rustic is a local fixture known to anybody who has spent time in Dallas. In 2015 it was listed as the 7th highest grossing bar in the Dallas-Fort Worth area, according to The Dallas Morning News. But not only does it provide a full selection of crafted drinks and food, the Rustic supplies something else to its faithful patrons: live music. This is where The Rustic shines.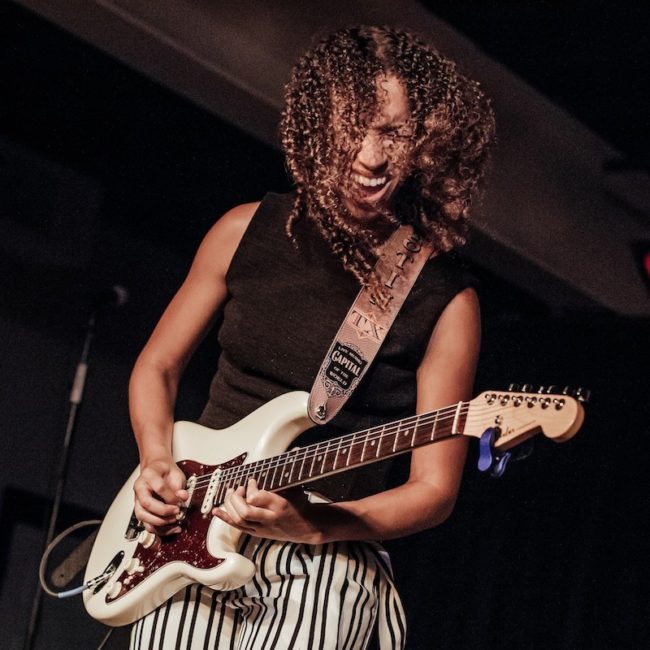 Outside is where the Rustic really comes into its own. An enormous sprawling backyard is punctuated with picnic tables, corn hole games, and most importantly, the stage. It's here that Jackie Venson will perform Feb. 25.
Jackie Venson doesn't fit a typical profile. She dabbles in many different genres, each with their own style.
"It really is all over the place," Venson said. "I could narrow it down to maybe … R&B and soul."
Venson hails from Austin and is a singer-songwriter that knows her way around a guitar.
She's played her music across the world in a myriad of countries and cities. She just returned from a tour in Finland, working on her goal of touring every month for
a year.
"It's kind of a goal of mine. I wanted to see what that was like," Venson said.
Performing live is a special experience for Venson. Playing a few shows every month has given her the momentum she needs, and a lot of good has come from it.
Venson recently released her first live album, "Jackie Venson Live." It showcased her musical talent and live energy.
While studio work is something she enjoys, Venson has to "be in the right mood," whereas performing live she can do anytime.
Her shows have a lot of different things going on, but they all work together to create a balance of pleasing sound.
The varying genres and styles that are implanted bring out Venson's unique abilities.
When asked about what people can expect from a Venson show, she simply answered, "Lots of guitar shredding."
There's more to Venson than her musical talent, however. While performing, writing, and recording, she also hosts her own web series.
The show invites a different musical guest alongside Venson in each episode as the two of them discuss ways to become a better musician, as well as other life advice.
The show has a special meaning to Venson, however. The inspiration came from her father. Also a musician, he imparted his wisdom and advice to her throughout her life and each episode pertains to a different piece of advice he gave her.
"I thought it would be really cool to share that advice with anybody that might need it," she said. "A lot of people don't really have someone like my dad in their life to just kind of give them all the answers, so I thought it would be cool to kind of take what he said and turn it into a conversation for other people."
The web series is a large part of Venson's career and something she pours a lot of work into, but it's her music that brings her to Dallas. Having released various albums and EP's before "Jackie Venson Live," she is bringing along a serious discography with her to the Rustic.
Her upcoming show,on Feb. 25, will have her joining an elite group of acoustic performances held on the restaurant's stage.