This Thursday, March 8 from 11:00 a.m. to 1:30 p.m. hundreds of SMU students will gather at the flagpole for STOP Day, an annual day of thanks where students sign cards to show their appreciation to the many donors that make their educations possible. In exchange, students will receive free food from the food trucks and Pokey-O's cookies.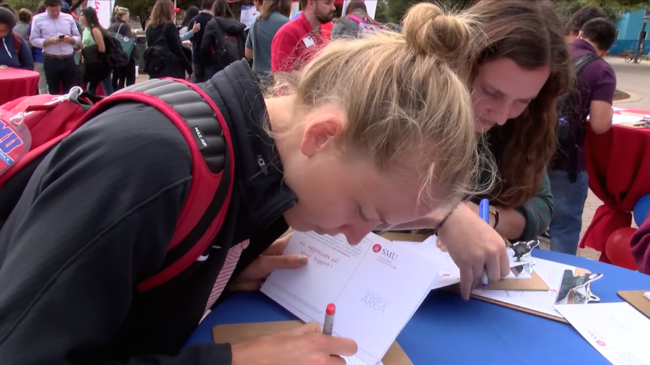 The tuition dollars that SMU students pay only cover 70 percent of the cost to attend and the remaining is covered by donations. These donations are gifted to the university by generous businesses and SMU alumni.
The SMU endowment represents more than $1 billion to invest in and to guarantee support for the growth and future of the SMU community. The endowment funds are able to support specific needs such as academic programs and campus life.
SMU is also reminding students to write thank you letters for those that have received scholarships during the 2016-17 academic year. The deadline to write and submit these letters is Friday, March 31. For more information if you are a scholarship recipient, feel free to contact Tessa C. Schreiner at [email protected].