Meadows Museum at Southern Methodist University (SMU) opened its doors to eager artist to participate in "Drawing with the Masters," a bi-weekly event led by local artist Ian O'Brien on Sunday, April 9.
This event encourages guests of any skill level to come to the museum to learn a variety of techniques from O'Brien, who has led the program for seven years.
It highlights the collection and creates a dialogue between student and artwork," O'brien says. "It's a low pressure environment where people can work at their own pace."
O'Brien, has led the program for seven years, which takes a group of artists around the museum to create their version of a painting he has designated for that day.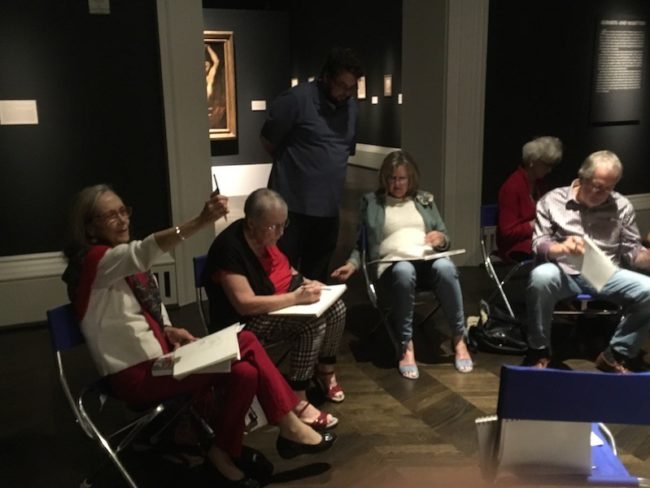 This week O'Brien helped seven participants draw Jusepe De Ribera's 'Saint Paul the Hermit.'
Judy Lind, one of the participating artists, has been coming to learn and draw with O'Brien twice a month for the past three years.
"The course teaches you how to look at the art and how to see it," Lind says.
O'Brien keeps the course fresh by switching up paintings and what topics he covers such as figure or landscape.
The drawing session lasts two hours and can accompany up to 20 people. During the session O'Brien offers tips on spacing and proportion in order for the students to construct accurate shapes in their drawings.
Ellen Moore, a member of the museum and avid artist, is very pleased with O'Brien's capacity to work alongside them without the pressures of an actual class.
"He breaks it down on such a simple way that anyone could learn how to draw art," Moore said after the session. "It gives a better appreciation of the art."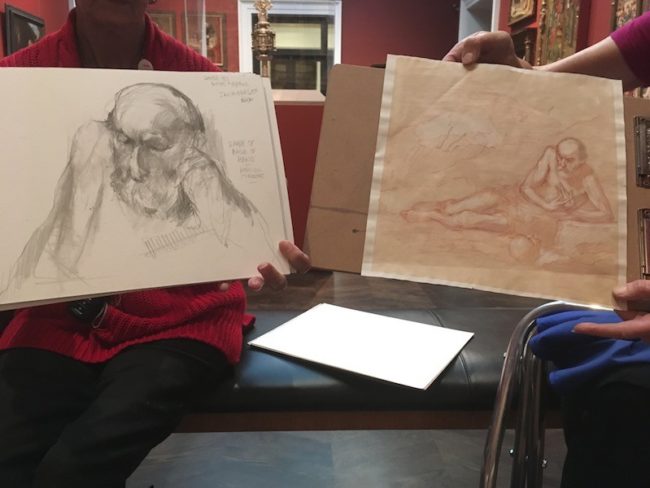 Many museums don't offer the luxury of people being able to go into their galleries to draw the artwork explained the participants.
"It's so unique being able to have a museum like this," Lind said.