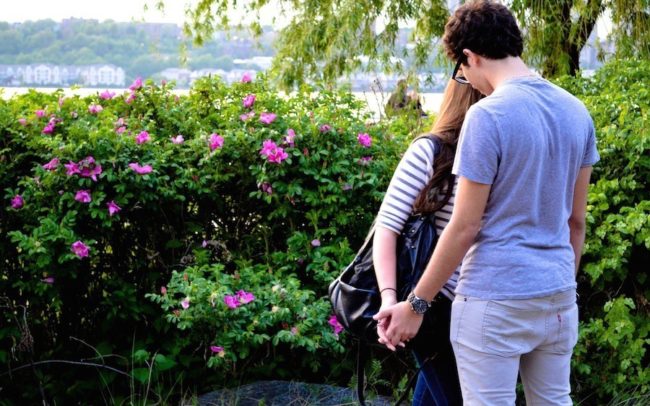 Junior Caroline Bertain has been in a long-distance relationship since she matriculated at SMU three years ago. She said her relationship had both positive and negative impacts on her life at SMU.
"It's difficult for me to focus when I'm constantly on my phone texting him," Bertain said. "However, there is not that constant distraction of having him around at school, which makes it much easier to be productive during the day."
SMU psychology professor Christopher Logan studies and teaches a course on relationships. Logan has researched long-distance relationships and unhealthy relationships among college students and found that they tend to offer fewer rewards than expected.
Investing too much time into a relationship can be unhealthy because it impacts the way one lives, and grades and friendships may suffer, Logan said. Focusing too much on grades can cause partners to be more distant from one another, and that distance causes fighting and high stress levels.
"Some college students have healthy relationships which are rewarding, but other students have dysfunctional relationships, which are filled with conflict," Logan said. "These conflicting relationships can cause high stress levels and negative health impacts."
A healthy relationship, on the other hand, is one that gives people more freedom, including awesome dates, great support and the ability to learn about oneself while keeping up with academics.
According to Logan, when they are stressed, students have trouble focusing on lectures, aren't motivated to attend class and lack the ability to study well and retain a solid amount of information.
"I've definitely seen people who have gone through hard breakups," sophomore Anna Grace Carey said. "Their grades have gone down because they are stressed and preoccupied."
Junior Julia Battle said she witnesses friends in both healthy and unhealthy relationships.
"Relationships consume people," Battle said. "I have seen a lot of partnerships that are healthy because they motivate one another and balance each other out."
Bertain and her boyfriend started dating in high school and have remained in a long-distance relationship ever since he left for Cal Poly San Luis Obispo in California.
Senior Farah Qutub said being single gives her more time to focus on her needs and wants, especially in college years when students should focus on themselves.
"I can travel with friends and pretty much do whatever I want without having to have the approval," Qutub said.
Logan said one of the most important elements of getting over a failed relationship is believing that alternatives exist that may be even better.
"Although breakups are unpleasant to go through, we tend to get over them faster than expected," Logan said.