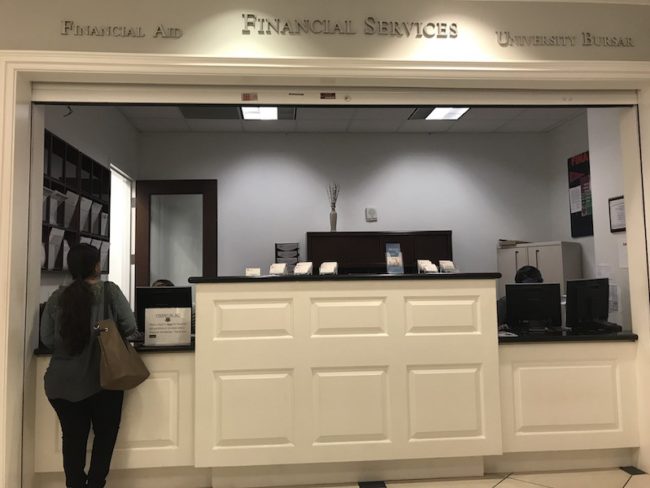 SMU hands out academically based scholarships left and right, but don't fret if you didn't receive one –– you can still apply for financial aid.
Inside SMU's Laura Lee Blanton Building, students will find the Undergraduate Admissions office along with the Financial Aid Office, which awards three out of every four students scholarships or financial aid.
Each college at SMU awards students a wide range of academic-based scholarships upon enrollment, and students are automatically considered for scholarships when they submit undergraduate applications.
However, one must submit an essay, video and interview in order to apply for the prestigious Hunt Scholarship.
SMU Ambassador Jackie Malish noted that SMU is unique in combining numerous scholarships, unlike other colleges which will only grant students one scholarship.
"The good thing is they compound; they all can be added up," Malish said.
One of SMU's scholarship perks is specific for transfer students.
Students with 50 hours of credit as well as a 3.7 GPA often qualify for a 50-percent scholarship.
SMU's generous Financial Aid program demonstrates the school 's willingness to help. Students can fill out a CSS form which allows SMU to grant their own need-based aid, which is money that does not come from the government.
Stan Eddy, Associate Director for Compliance in the Financial Aid Department, believes SMU's financial aid is unmatched.
"The caliber of students receiving financial aid by far sets us apart from any other school in Texas," Eddy said.
Students in need of financial aid can visit the Financial Aid Office in the Laura Lee Blanton Building to see which scholarships they're eligible for.