Editor's note: Following the online release of this article, Student Senate tweeted that this article "contains lots of false information," which VP of Student Affairs K.C. Mmeje shut down. The Daily Campus has spoken with Dr. Mmeje, who apologized for the misunderstanding. Additionally photo captions have been changed, as mold outside of Daniel House has not been confirmed.
Daniel House was delayed opening at the beginning of the school year due to mold findings. Students who were supposed to live in Daniel House were either immediately relocated to on-campus housing or across Hillcrest Avenue at The Lumen Hotel. A number of students were taken by surprise when they were notified the weekend before classes started that they no longer had a place to live, due to mold found in Daniel House.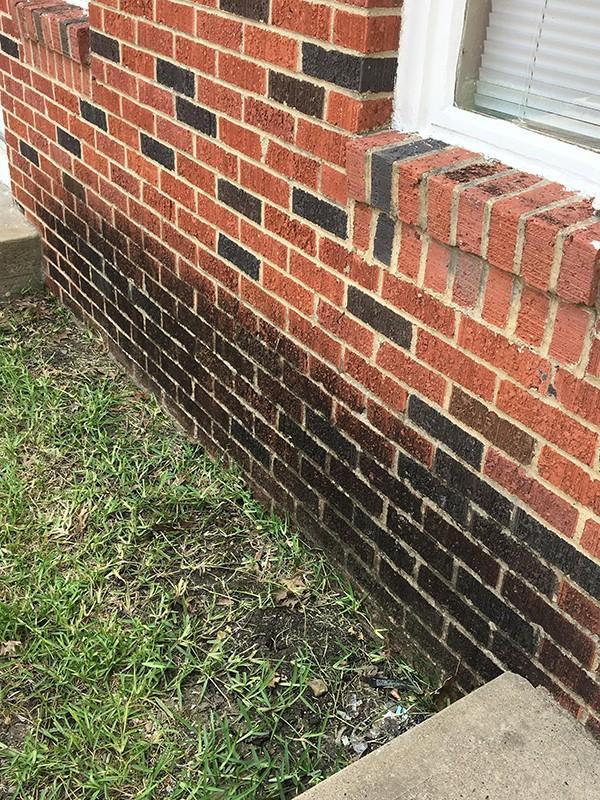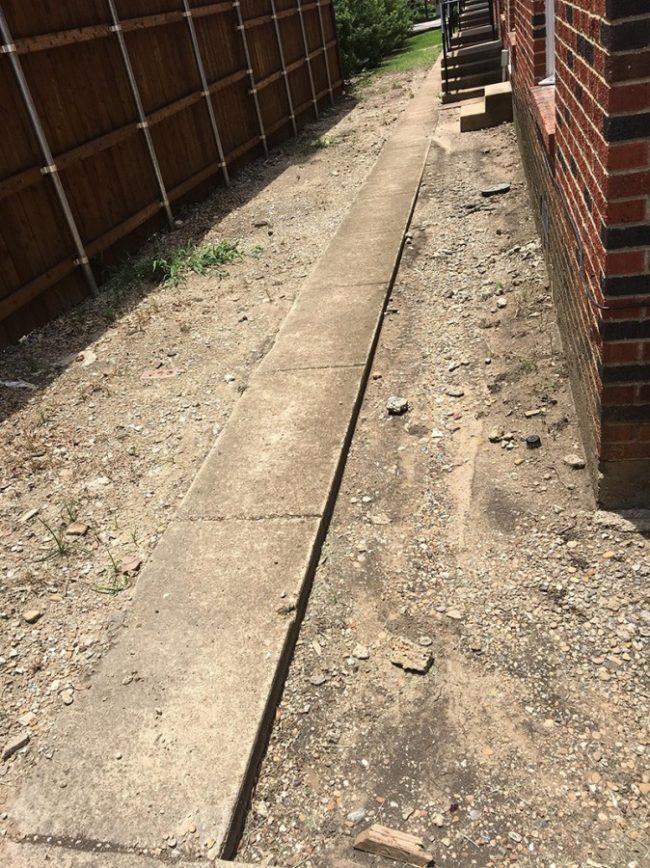 Mold in the Daniel House was initially discovered during a maintenance replacement of A/C units, according to Director of Residence Life Jennifer Post.
There were 20 upstairs A/C units and 14 downstairs — 13 of the upstairs units were being replaced. These replacements were last-minute due to a replacement time of about eight to 10 weeks, Post said.
"It would have been fine, except when they started to replace them, they started finding mold in a couple of the units," Post said.
All of this was discovered late in the evening Aug. 17. Students were supposed to move in two days later. Post and her RLSH colleagues met with students on Aug. 18 to deliver the news that they would not be able to move into Daniel House while the mold was being assessed.
Forty students were originally supposed to live in Daniel House. Twenty-eight of those students moved into The Lumen Hotel and 10 were moved to new on- campus housing. Now, none of them will be living in Daniel House, which will be closed through the end of the year, Post said.
Among those 10 students who moved on campus is junior Hope Rasmussen, who now lives in Ware Commons. Rasmussen was upset, as many are, with the incident, and also concerned about her new meal plan.
"The largest concern most of us have is that we had kitchens to feed ourselves [in Daniel House] and now we're only being given a 150 block," Rasmussen said. "We can only eat like a meal a day at the dining halls and prepared food is going to be pretty expensive since our only way to cook other meals is with a microwave."
Rasmussen was also dissatisfied with the communication between RLSH and the affected students.
"They've been pretty bad about communicating with us," she said. Post said students have been given a minimum of weekly updates, and that RLSH has also been responding to students on a case-by-case basis.
"I completely understand that there are a lot of questions and just a lot of frustration in general and we have tried to make this as easy as possible when it's not an easy situation. We fully recognize that," Post said.
Post initially believed that students would be back into their original housing quarters in four to eight weeks.
"The issue was that as we continued to repair, we started to find other issues," Post said. These issues included high moisture content in the walls and a long installation time to replace all of the A/C units.
"We decided that we needed to replace all of the A/C units. Not only did the units upstairs have an eight- to 10-week lead time, but the ones downstairs had a 20-week lead time," Post said.
Due to these issues, RLSH, Risk Management, Facilities and Vice President of Student Affairs K.C. Mmeje, who have all been working together throughout the process, decided to close Daniel House for the rest of this academic year.
Students at the Lumen must leave by Sept. 20, as that is the last day the university has the hotel booked. Additionally, the Lumen has been largely booked after that date for SMU Family Weekend.
Post has been working to find alternative on-campus housing options for students. Students will either pay less or the exact amount for their new on-campus housing,
she said.
"We have told them that they will either pay the Daniel House rate or a lesser amount," Post said. "If their new assignment is less, then they will be charged less, but if it's a more expensive option then they will be charged the Daniel House rate."
Students who do not have a kitchen in their new room will receive the 150 block meal plan, and all students will receive free Mustang Laundry service for the rest of the academic year as a general apology on behalf of the university, according to Post.
Vice President of Student Affairs K.C. Mmeje later confirmed that students worried about their meal plans will be upgraded to full plans.
However, the upperclassmen are now worried that they have very little on-campus options now left as all students have been situated at this point in the year.
"We're basically picking and choosing from the leftovers at this point," said junior Takia Hopson. "There are little to no singles left, which is what we would have been getting in Daniel House. And the doubles that are left are mostly occupied by one person already," she said.
Post and RLSH are working to give students the best on-campus housing options available, Post said.
"We have told students at this point that we will work with them to get them back on campus," Post said.
"I have asked them, by survey, to tell me what is important to them – do you want to be in commons, do you want to be in upper- division; do you want to be with a roommate." However, Post said she did inform students that they may not get their first picks.
"I also tried to be very up front with them. We only have a handful of singles and completely open rooms," Post said. "We are going to do the best we can to make as many people happy as possible, and in many cases we are working with people on an individual basis," she said.
According to Risk Management officials, student housing undergoes multiple checks to ensure its safety. Below is a statement by Ellen Shew Holland, associate vice president of the Office of Risk Management:
"At the start of the fall and spring terms, fire and life safety inspections are conducted in student rooms and living areas. The University Park Fire Department, accompanied by the Residential Community Director and the Office of Risk Management, conducts these inspections, including checks of smoke alarms, extension cords and exit lighting. Residential Community Directors follow up if issues are noted.
In addition, Resident Assistants check rooms for signs of issues or needed repairs before students check-in, when students check out and anytime a student moves out of his or her room. Any concerns are shared with SMU Facilities or Risk Management, as appropriate. Indoor air quality is one of our priorities. Issues with mold in student housing are rare. If conditions are identified during these checks or by residents at any time throughout the year, Residential Community Directors work with Facilities and the Office of Risk Management to review the area and address any issues.
It is important to note that mold naturally exists indoors and outdoors in all climates. Therefore, the Centers for Disease Control's National Institute for Occupational Safety and Health recognizes that facilities should be examined when a musty odor is present, in conjunction with a visual inspection."
According to Shew Holland, there was one mold-related complaint reported last year which was contained to one area and resolved.
"We regret the inconvenience the closure of Daniel House has caused its residents," she said.