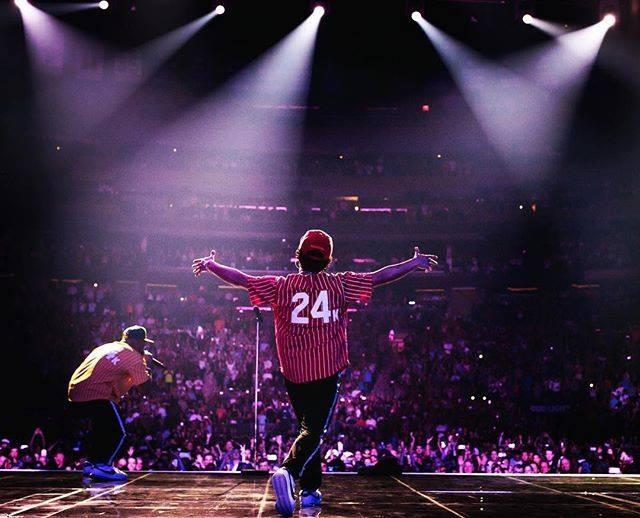 by Julia Batlle
Dallas is a great hub for musicians of all genres with different areas throughout the city catering to different sounds and styles. This October, there are several concerts, on- and off-campus, for students to enjoy.
Harry Styles, Oct. 10 at the Pavilion at the Music Factory
One does not have to be a "Directioner" to enjoy Harry's first solo tour. The set list offers a little something for everyone. He plays a few One Direction covers to satisfy the passionate fans, a song by Fleetwood Mac and, of course, songs from his new album. Styles brings his classic flare to stage and lights up the crowd with his soulful and refreshing new music.
Foster The People, Oct. 14 at the House of Blues
If one is looking for a show with great rhythm and a lot of heart, then Foster the People's upcoming concert in Dallas is the performance to attend. This indie-rock trio combines electronic sounds with classic rock to create an energetic act that brings the crowd to life. This group consistently delivers the sound that true indie rock fans look for.
Meadows Jazz Orchestra: Swing Dance Concert, Oct. 14 at Martha Proctor MACK Ballroom at Umphrey Lee Center at Southern Methodist University
The SMU Meadows Jazz Orchestra will put on its third annual swing dance concert this month, taking audience involvement to a new level. Arrive early for an introductory swing dance lesson before the concert to learn the moves and dance to classics by Glenn Miller, Benny Goodman and other jazz artists. Visit the SMU Meadows website to purchase tickets.
Bruno Mars: 24K Magic World Tour, Oct. 27 at American Airlines Center
Bruno Mars has set the gold standard for world tours, selling out this concert in record time. With a set list that packs in pop, old school R&B and funky beats, Mars knows how to keep a crowd on its feet. Mars has Camilla Cabello, former member of Fifth Harmony, opening for him. This concert is Cabello's first tour as a solo artist, and her new singles provide Mars with the perfect opening act. This event is on the pricier side but is definitely worth the splurge.
Meadows Symphony Orchestra: Tchaikovsky and Shostakovich, Oct. 28 and 29 at Caruth Auditorium at the Owen Arts Center at Southern Methodist University
Fans of the symphony who want to stay close to home will not want to miss the Meadows Symphony Orchestra's performance at the end of October. Meadows alumna and faculty member Liudmila Georgievskaya will be featured as a soloist and will perform Tchaikovsky's Piano Concerto No. 1 and Shostakovich's Symphony No. 5. For tickets, visit the Meadows website.