By Megan Pitman
When you think about an architectural engineer, you might imagine her building a massive, sleek bridge across a highway zooming with cars. But would you ever imagine her designing a bridge made out of trees to serve as a highway for koalas? That's what civil engineer Hope Hagar spent several years doing since 2007.
Hagar spent her life in Texas, growing up in Dallas and attending the University of Texas at Austin. She followed her grandfather's path and became an engineer, choosing to focus on architecture because it appeared at the top of the alphabetical list. After graduating in December 2006, she wanted to explore the world, whether that put her engineering degree to use or not.
Hagar reached out to a friend who owned a goat farm in Greece, pondered working on a cruise line to Argentina and considered teaching English to Tibetan monks. She decided to move to Australia and work as an au pair.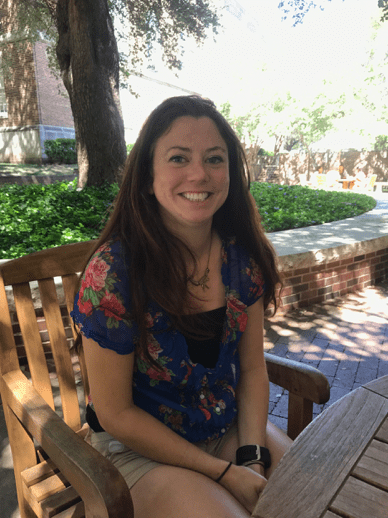 Hagar didn't expect to face many difficulties during her job as a nanny, she said. However, she immediately faced a surprising obstacle: learning to drive not only on the opposite side of the road, but also while using a stick shift. Hagar, a quick and enthusiastic learner, caught on quickly.
After a few months as an au pair, Hagar says she learned another big lesson: Never pass up an opportunity to make friends with a stranger. She struck up a conversation with a woman sitting next to her at a bar and learned about an engineering firm looking to hire. She immediately jumped on the opportunity.
Hagar learned about the dreadfully boring side of architectural engineering. Her days consisted of sitting quietly and performing calculations, she said. But the environmental engineer next to her constantly left the office and visited project sites, so she started tagging along. Hagar realized she wanted to focus on civil and environmental engineering and eventually became passionate about her job and about preserving nature and wildlife.
Hagar began by monitoring groundwater in different areas of Australia, where she could finally get out of her office and perform interactive work. From there, she wrote environmental reports and designed and implemented sustainable transportation systems for both humans and koalas. Hagar said she enjoyed "truly helping people and the environment directly with her engineering."
A lot of Hagar's work required her to care for animals. All the unique Australian species fascinated her, especially some of the birds. Wanting to support her natural environment, she built an aviary to rescue and raise injured and abandoned birds. This love for animals followed Hagar home to Texas, where she now fosters puppies until they find caring homes.
The natural environment around Hagar allowed her to discover more passions, she said. Hagar began painting and drawing everything she saw, from tropical forests and beautiful flowers to sparkling oceans and unique animals. Hagar said she "was amazed by the way her engineering career ended up bringing out her artistic qualities."
Hagar painted her surroundings and avidly photographed her discoveries. She took a photography class in college and put her new skills to use. Hagar said one of her favorite parts about traveling included photographing all of her memories and sharing them with family and friends back home.
Hagar explored, painted and photographed many places outside of Australia. While on leave for a six-month travel visa at the end of 2007, she visited several countries in Asia. She bought a cheap, beat-up car and road-tripped for six days to the Darwin airport, visiting national parks and exploring the areas of Australia she had never seen.
Hagar never needed luxurious treatment. She spent much of her trip sleeping in her car. She stayed at a "Willing Workers on Organic Farms" site, where she worked on the land in exchange for food and shelter. From Darwin, she flew to Singapore, which she says was the cleanest and safest place she had ever visited. She then traveled up to Malaysia and Thailand, stopping at countless destinations along the way.
The Cameron Highlands' rolling, green hills topped Hagar's list of favorite spots on the trip. The beautiful landscape cultivated her creativity by providing inspiration for paintings and photos. It also reminded her of the prestige of the natural environment and of the importance of her job as an environmental engineer.
Besides expanding on her artistic mind and engineering capabilities, Hagar gained an entirely new perspective on herself and the world. Hagar discovered the Australian culture of general happiness and enthusiasm. Their overwhelming care and appreciation for the environment motivated Hagar to work hard in her career. She experienced this same friendly culture in Malaysia and Singapore, but felt a much less welcoming atmosphere in Thailand. Hagar said she enjoyed spending time in the friendlier countries because she identified with that mindset.
Hagar realized her passion for traveling early in her adult life. However, after four and a half years of living abroad and constantly traveling, she ached to return to Texas and settle down. Living in Austin had originally cultivated her love for the environment, and she wanted to further her education in her home state. Hagar moved to Dallas in 2011 to begin working toward a Ph.D. in environmental engineering while teaching a few classes at SMU.
Despite the amazing areas she saw abroad, Hagar said the beauty of the SMU campus never ceases to amaze her. She shares her experience and knowledge from living abroad with her students in civil and environmental engineering courses. She integrates the essential skills of engineering with personal anecdotes, like how to calculate the maximum load of a bridge while building bridges for koalas.
Memories of Australia remain in Hagar's life outside of school as well through paintings and photographs in her home. Hagar married an engineer, adopted two dogs and continues to foster several others. She now paints different landscapes in Dallas.
Hagar intends to return to Australia at some point, but for now she aims to finish her Ph.D. and find a full-time job at a university in Texas. While she won't build any koala bridges in Dallas, she might inspire her students to do something similar after they graduate.