For the first time ever, the Chinese Student Association (CSA) at SMU and UT Dallas partnered to host a festival Saturday at Hughes-Trigg to celebrate Chinese New Year and promote the Chinese culture across the Dallas campuses.
Chinese New Year is a major traditional holiday celebrated by many Asian cultures across the globe. The CSA groups on both campuses have been working together to host the annual Chinese New Year festival featuring traditional Chinese food, a talent show by student performers, and various audience activities including a dumpling eating contest and trivia.
SMU junior and CSA president Grace Kuang has been pushing to reach her vision of outreach for CSA.
"This is the first year that CSA is active on campus, but I think it was a great opportunity for UTD and SMU to partner up and have a greater-than-SMU kind of outreach," Kuang said. "That has been my vision for CSA this year: to outreach in awareness, whether that is reaching out to SMU students and bridging that international and domestic student gap or creating that inter-Dallas connection across the campuses."
The CSA at UT Dallas has been running for almost seven years, but this was its first time partnering with another school to celebrate such a large, traditional event. UT Dallas senior and CSA president Erik Ye enjoyed the experience and has high hopes for the future of CSA.
"I loved getting to work with SMU to host the festival, and we appreciate so much the talent of the [student performers] from both campuses," Ye said. "In the future, I hope this becomes a signature event across both campuses, and as the years go on, hopefully we can grow from an audience of 100 to 300 or more and just make it bigger and more traditional."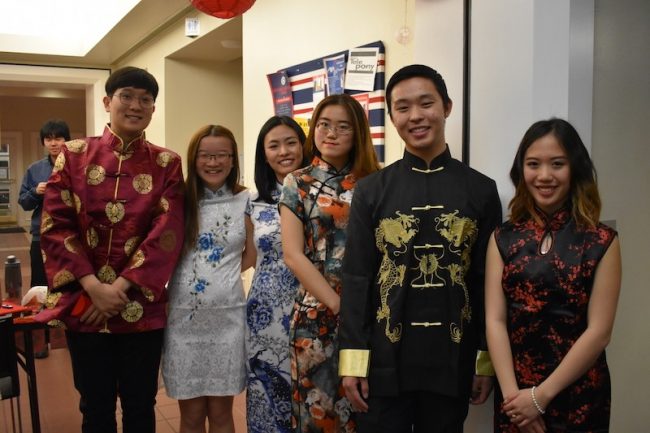 The event featured a fashion show that presented traditional Chinese clothing worn by SMU and UT Dallas students. Many attendees said it was their favorite part of the festival. Along with other student participants, SMU sophomore Amanda Oh walked the runway and had fun showing off the clothing to the audience.
"I'm really passionate about promoting the Asian-American culture on this campus and today, we are showing off the Chinese culture and fashion through clothes, which is really cool and fun," Oh said. "I think it really brings a new aspect to the event that is not usually shown."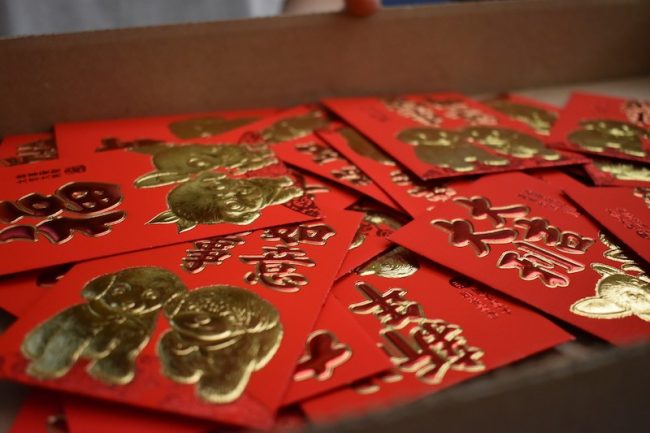 Many of the attendees enjoyed learning about the Chinese culture, from watching the fashion show to learning about the red envelopes. In Chinese tradition, older generations provide money and grant blessings by handing the younger generations a red envelope that wishes good fortune and a happy new year. At the festival this year, CSA presented a similar tradition by having the attendees write notes inside the red envelopes and hand them to one another. UT Dallas sophomore Tiffany Yang enjoyed celebrating the culture with all the members and participants.
"A lot of people don't realize the importance of Chinese New Year and the Chinese culture, but I think CSA did a good job of featuring actual traditional festivities," Yang said. "It was really fun and I liked it. I think everyone was very well-connected and enjoyed the festival."
More than 90 SMU students and 50 UT Dallas students attended the event, but for CSA, the highlight of the festival went beyond the numbers.
"This year, we really got to see how different populations can come have a good time and be united in celebration," Kuang said. "For some people, it might just be another day, but for many of us, it means much more than that. I hope that everyone learns the spirit of Chinese New Year and that there are a lot more things that come with it."
SMU's CSA looks forward to taking bigger steps in the future to grow the organization and to spread awareness of Chinese culture across campus and the community as a whole.
"Now that our first year is almost done, we can start learning from our mistakes and be able to have an example to refer back to," Kuang said. "We made a lot of mistakes and still have ways to go, but I think that's an even more exciting chapter for us, and I can't wait to see how CSA will grow in the future."