Theresa Pasqual, Native American Liaison-Glen Canyon at the U.S. Department of the Interior's Office of Water and Science, came to campus Monday evening to share the importance of building resilience in indigenous communities, specifically the Pueblo of New Mexico.
"It is our children who are going to suffer from the loss of the landscape," Pasqual said. "What I do now affects all of the young people that come after us."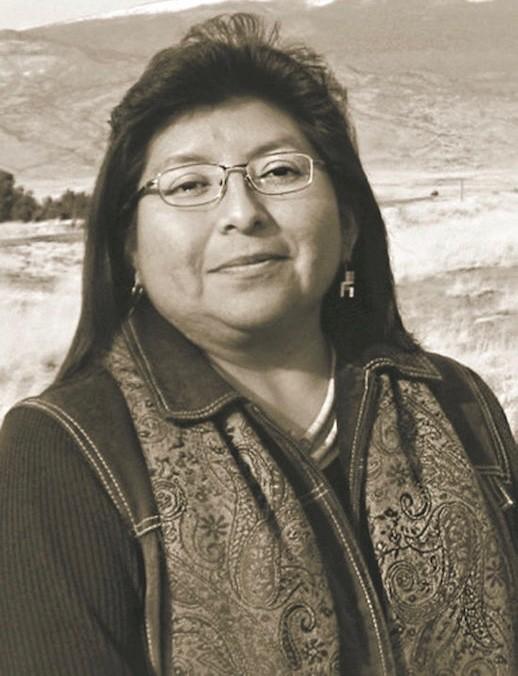 Pasqual said that the Pueblo community places a large importance on the environment and relates circumstances from their day-to-day life to the landscape around them. Feeding the sacred mountains and being connected to the land are core values of the Pueblo, and these core values are challenged when the landscape is sacrificed.
Some instances that have led to injustice in the Pueblo community date back to the late 1600s when the King of Spain wanted to claim New Mexico for the exploration of gold, then later when the United States officially marked New Mexico as a United States territory.
"There are far reaching implications for tribal and Pueblo communities who are trying so desperately to hold their core values," Pasqual said.
Assimilation, relocation and termination are threats the Pueblo are faced with on top of more present-day challenges like the government taking the land for wind and solar energy, communication towers, oil and gas extraction and recreational use. Specific landmarks like the Chaco Canyon in New Mexico, which used to be a home to a historical petroglyph site, is now 90 percent demolished due to road construction.
Chaco Canyon is four hours from Taos – where SMU has a campus – which has Pueblo sites of its own.
"There is a part of our DNA as Pueblo people that has been dormant in all of us, and that dormancy comes from the fact that we are colonized people," Pasqual said.
The conservation of land is important to the Pueblo because their language is not written. History cannot be documented in a book but must be preserved through national landmarks that may date back hundreds of years.
"But it's not all doom and gloom," Pasqual said.
Many young people have come together to protest and stand up for the history of their culture bringing the community together to protest, organize, vote and take action.
"We are not a strong voting contingent in the state of New Mexico," Pasqual said. "Our people were not recognized as citizens of the United States until recently. Our people are still new to the process of voting in the United States and we have a very difficult time getting voters to show up."
Pasqual said there are fundamental educational processes that are being implemented to negate change and some Pueblo are beginning to run for office in New Mexico.
"Resilience is key," Pasqual said. "Focus on building resilience in the community. Ask yourself: What will your contribution be?"