Get your dose of local culture Wednesday, Aug. 29 at Deep Ellum's BrainDead Brewing. Hosting their second monthly art show, BrainDead Brewing will partner with Local Creatives Artist Collective to feature the work of local artists from 8 to 11 p.m.
BrainDead bartender Tyler Mantz described the event as a mixer for Dallas-Fort Worth art lovers.
https://www.instagram.com/p/Bm3XGOHB42V/?utm_source=ig_web_options_share_sheet
"You can meet some other local artists, see their stuff, maybe buy something if you're looking for it," Mantz said.
BrainDead is expecting to see about a dozen artists at this month's show, from Etsy-based canvas artist Shelby Compton to photographer Paul Pizana.
"The media covers all different platforms: some photography, some painting, some prints, tattoo artists came out last time and showed portfolios of their work. It's kind of all over the place." – Tyler Mantz
BrainDead's sous chef Malikei Hetherington recruited a number of the local artists to show their work.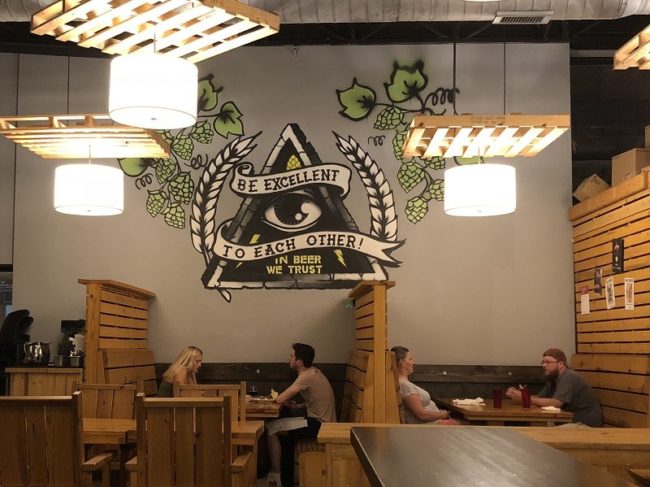 The Deep Ellum bar, located at 2625 Main St., isn't just hosting the artists; BrainDead Brewing is extending their happy hour all day for the event. The bar will be open until 12 a.m.