The Pollock Gallery hosted an opening reception Sept. 8 for the works of two emeritus professors from the Meadows School of the Arts. Emerita: A Retrospective of Debora Hunter and Mary Vernon, on view through Oct. 20, honors the works of two women well-respected as professors and artists who have collectively taught at SMU for 90 years.
Mary Vernon taught painting and art history at SMU from 1987 to 2018; Debora Hunter started teaching at SMU in 1976 and helped the Meadows Division of Art transition from using chemical photography processes to digital cameras.
Hunter retired from teaching in Spring 2017, a profession she believes is about bettering the world.
"I don't like the word teaching, sharing is better. We're all there for the common purpose of developing the world and art making and enjoying each others' journey," Hunter said.
She decided to retire because she was 66 years old at the time, and still "had a lot of art projects and wanted to work on them."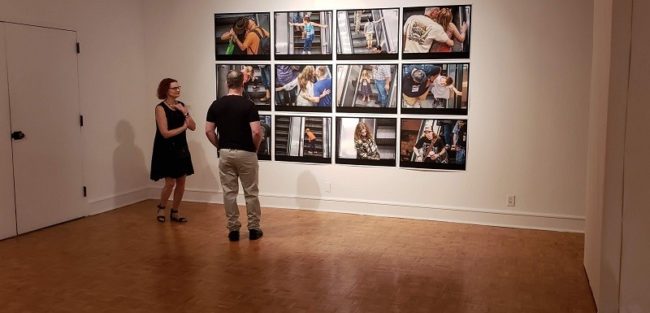 Rachel Lewis, who is pursuing a bachelor's in Studio Art with a focus in photography, said she enjoyed having the chance to see her former professor, Debora Hunter's, past work. Lewis enrolled the year SMU stopped offering the photography major in 2016, but took Hunter's photography class in Taos. Without a photography major, Lewis has had to approach art making from a more holistic, rather than a more specialized, approach.
"I think they both have their pros and cons. I'm more interested in photography so I try to have a more specialized, like, every single class I take is photo," Lewis said. But, she does not discount the skills she has learned from having to take non-photography classes. "I think for the portfolio I'm working on this semester I might somehow incorporate printmaking with that."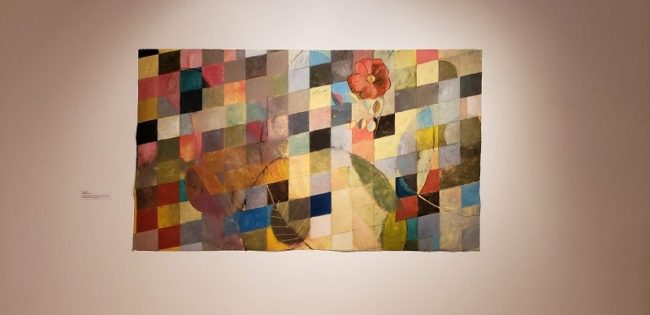 The exhibition primarily features Mary Vernon's recent abstract paintings, two from 2018 and one from 2016, and photographs from various points of Debora Hunter's career.
Curatorial Fellow of the Pollock Gallery Sofia Bastidas believes Vernon's and Hunter's work demonstrates diligence and commitment to painting and photography, and that the Division of Art was lucky to have such strong and driven women.
"Their work is fueled by a diversity of encounters and perspectives, combining unbridled imagination with disciplinary rigor and incisive critical thought," Bastidas said. "This exhibit builds upon their legacy of excellence in the fields of art and pedagogy."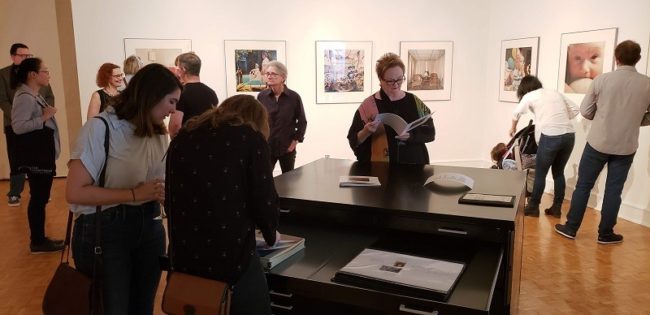 One of the photographs displayed is from Hunter's collection "Homework: Photographs from Taos, New Mexico." Hunter named the collection "Homework" to express that making homes for ourselves is the work that we are always in the process of doing.
Two other collections featured are "Waiting, Portraits of the Terminal Ill" and "Raw Material, Portraits of Babies."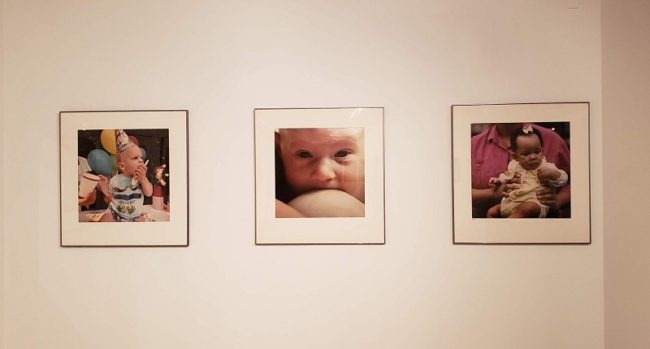 "Both projects have an interest in interior spaces," Hunter said. " And that goes back to architecture."
Growing up in Oak Park, Illinois, a village in Chicago with astounding architecture, has greatly influenced her work.
While Hunter has retired, she still teaches occasional photography classes in Taos. She described teaching as an honorable profession and the best way to make money. For her, it's about a love of the craft.
"[Teaching] is sharing your love of what you're passionate about with the students," Hunter said. "And then they end up loving it too."
Debora Hunter will have an artist talk in the Pollock Gallery Saturday Sept. 29 from 1-2 p.m.