Growing up Steffen Banta followed in his father's footsteps participating in the world of martial arts. At 16-years-old, Banta began Jiu Jitsu training. By 19, Banta was ranked No. 1 by the three largest Jiu Jitsu federations.
The 2017, 2018 and 2019 World Champion transferred to SMU last year after a year at community college. At the end of last May, Banta won Gi Worlds and earned his purple belt.
Jiu Jitsu practice has two styles: Gi and No-Gi. Gi, the more traditional style, involves a classic karate uniform which allows for grappling on an opponent's clothing. No-Gi lacks the traditional uniform, instead opponents wear tight rash-guard clothing.
The Jiu Jitsu season is in full swing year-round. From September to January, No Gi style is more prominent, and from March to September, Gi style is most common.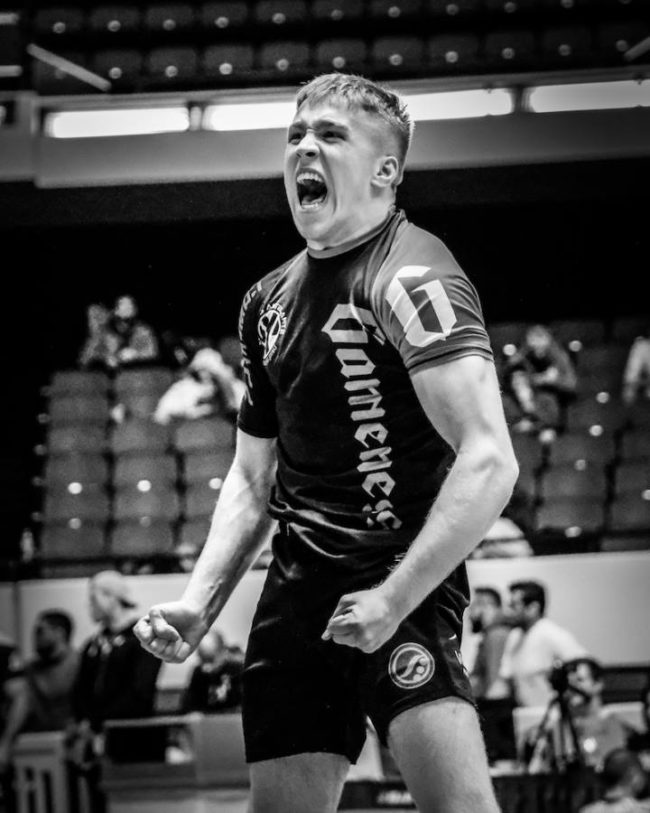 In addition to taking classes, Banta trains twice every day in order to prepare for upcoming competitions. His schedule typically consists of a tournament once or twice a month. Banta trains with renown champion Marcus Antelante and at Double Five HQ in Las Colinas, Texas.
"Dallas has become an epicenter of Jiu Jitsu," said Banta. "Dallas, California and Brazil are the best places in the world to train right now, and I'm happy to be able to be a part of that transformation."
The Fort Worth native currently competes in the adult division with other 18-30 year-olds. After that, Masters brackets continue in increments of five years.
"You'll see guys that are, like, 75 fighting in some of these tournaments," said Banta. "It's my passion so I want to continue as long as my body can handle it."
According to his coaches, which he refers to as his professors, Banta is on track to get his black belt in the next five years. He continues to focus on the future. In December, Banta will travel to Long Beach, Calif., to compete at No-Gi Worlds.
In addition to his own training and competition schedule, Banta hopes to bring Jiu Jitsu to SMU's campus by starting a club.
"I always try to be conducive to bringing people into the art," said Banta. "It's life changing, and self-defense is always good to learn."