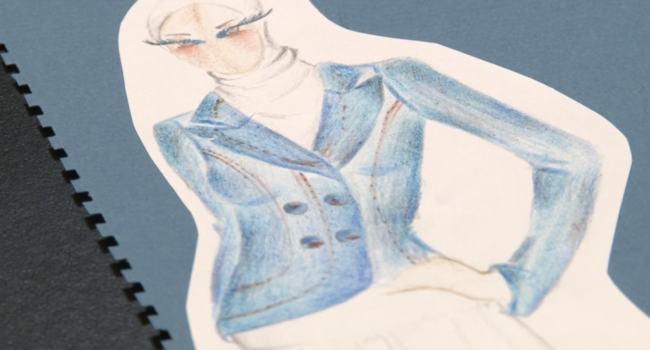 Every Tuesday and Thursday Elif Kavakci arrives to Umphrey Lee to teach the Media and Art of Fashion Design course. However, Kavakci isn't just a part time professor. She's a fashion designer.
"I had a hard time finding clothes that met my needs, and that kind of pushed me into wanting to be a fashion designer," Kavakci said.
At twelve years old and being Turkish she started wearing the hijab, or a religious head scarf for women. While playing sports growing up, she realized it was difficult to keep the scarf in place. So, she decided to design a sports hijab.
"Most Hijabs or head scarfs we wear are made out of silk and they can get a little slippery," Kavakci said.
Kavakci then took her skills to the next level. At the time, Turkey had a law prohibiting women from wearing the hijab in public because church and state were considered separate. But now the law has changed, allowing Kavakci to design hijabs for working women.
"What she is doing which is creating modest wear for modern, professional, twenty-first century business women," Journalism Professor, Jayne Suhler said.
But she didn't stop there. Kavakci has a number of VIP clients who are mainly business woman. Some of those clients include the Turkish Ambassador, as well as, members of the Turkish Parliament.
"It's just so cool that she gets to do that and she's so qualified," SMU Senior, Charlotte Ferrell said.
Even though she is limited with creating designs for other clients, Kavakci feels she is in a good place with being able to manage her business and teach at the same time.
"I am really happy being able to teach, design, and have my own business," she said.