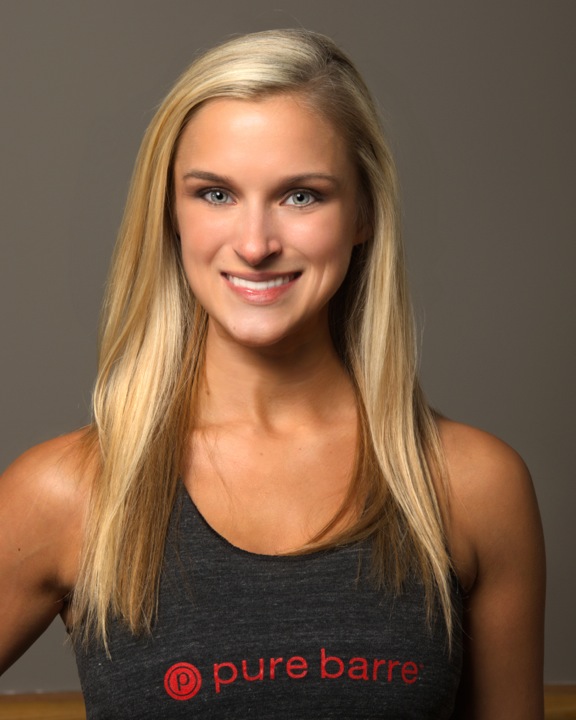 SMU alumna Amanda Kovach, '11, went from crunching numbers to crunching abs when she left a consulting job to open her own Pure Barre franchise in Allen, Texas.
A member of the SMU Pom Squad, Kovach was already accustomed to the fitness world. She began classes at Pure Barre, a workout studio that combines yoga, pilates, ballet, and dance, five years ago. Even while working in mortgage and banking consulting at Carlisle and Gallagher Consulting Group in Dallas, the accounting major held a part-time job at Pure Barre Dallas.
"As a former dancer, I really related well to the studio atmosphere," said Kovach. "I had gotten tired of the big gyms."
After two years at the consulting firm, Kovach was ready to trade her desk for a yoga mat.
"I realized that's what I really loved doing, was teaching," she said. "I kind of made the switch eventually."
Kovach's Pure Barre franchise studio opened Aug. 24 in Allen.
"I finally decided to do it… to take the plunge," Kovach said.
Despite her background in accounting, opening a business presented new challenges for Kovach.
"I think the hardest part is realizing everything that goes into opening a franchise," she said.
Kovach has had to learn multiple new skills in the past year leading up to the opening of Pure Barre. She does her own accounting, advertising, and scheduling, and she even teaches some of the fitness classes.
"I think people don't realize how much goes into opening your own business," she said.
Unlike other fitness fads, Kovach sees Pure Barre being relevant for the next 20 or 30 years.
"Pure Barre continually tries to develop their brand and create new ways of modifying their exercises," she said. "It doesn't really get stale."
Pure Barre currently has 21 locations in Texas, and Kovach foresees the company continuing to grow.
"I would love to open more studios in the future… It will honestly just depend on how the first business goes," she said.