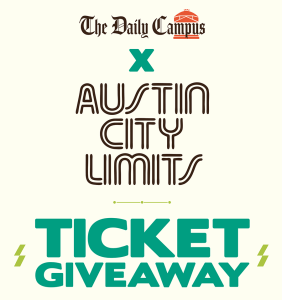 Win a free single-day pass to the Austin City Limits Music Festival!
How to enter:
First, follow/like us on social media:
Next, post a photo or video of your favorite place to read The Daily Campus. All entries must:
Tag The Daily Campus using our handle for each respective website

Use the hashtag: #DCtoACL
You can only enter the contest once on each social media account (e.g. one entry on Facebook, one entry on Twitter, one entry on Instagram, one entry on Vine). Multiple entries on any one social media outlet will not be accepted.
Any entries lacking any of these requirements will not be considered for a prize.
The contest is open to entries until Sept. 25 at 6:30 p.m. 
Winners:
One winner will be chosen from each of our social media outlets.
Winners will receive ONE single-day pass for Friday, Oct. 10
The winners will be announced in the print edition of The Daily Campus on Sept. 26.
The Daily Campus reserves the right to use any photos or videos that are submitted in conjunction with this contest for future promotional use.