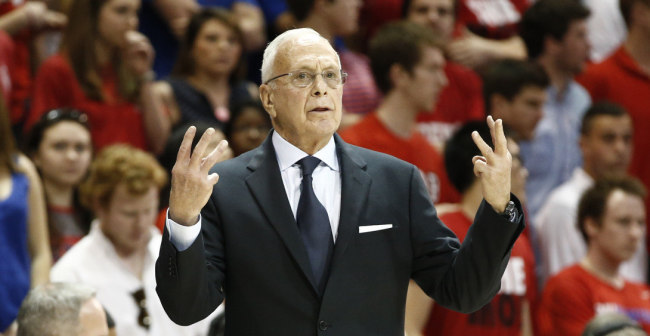 I'm sure you've all heard… Moody Magic begins Friday night when the Mustangs take on Lamar.
While the beginning of the basketball tradition at SMU continues, the fans are encouraged to help build a legacy of spirit.
"I want our fans to respect great play by the other team, but be behind us," Head Coach Larry Brown said. "I want them to treat people with respect, that would be the most important thing and then we have to figure out what cheers we're going to have."
At the game Friday Mustangs are encouraged to bring a copy of The Daily Campus to cover their faces when players from Northern Colorado are introduced.
"I think it would be neat to come up with some things that would be unique to SMU and creative," Brown said. "It seems like all the teams I have been involved with had things that were kind of unique and it didn't happen from me, it happened from a bunch of creative kids coming up with things that made us different."
This season marks the Mustangs' 99th season of basketball and in the 2013-14 season SMU had the fourth-largest increase in attendance. SMU ranks second nationally in increased attendance since 2012 and the Mustangs have already sold out of season tickets for the 2014-15 season.
"The big thing aside from supporting us, which they've been unbelievable, is just to be considerate of the people we play," Brown said. "Just be respectful. I would like things to be unique for our school."
If you have ideas to set SMU's fan base apart from others you can email ideas to [email protected] or tweet your ideas to The Daily Campus @thedailycampus. Your idea could be the one to start the legacy of spirit at SMU.