By Clara Lane
As much as we all love sitting in Umphrey Lee Dining Hall for hours talking and joking with friends, lets be real: cafeteria food gets old. I mean you can only eat omelets and chicken stir-fry for so long! Yet as college students with limited budgets, eating out has become a luxury. So if you're looking to indulge yourself with some yummy chow not found at Mac's Place, try one of these delicious yet affordable restaurants.
1. Eatzi's – This Italian market is my, along with every other SMU girl's, favorite place to stop for a quick bite to eat. Whether you are in the mood for a gourmet salad or roasted chicken with mashed potatoes, Eatzi's provides it all without breaking the bank. Make sure to check out Pizza Friday, where pies are big enough to share but so good that you won't want want to.
2. Villa-O – Perfect for Sunday morning brunch or a group dinner before a formal, Villa-O is only a short walk from campus. The restaurant serves up Italian classics such as Penne alla Vodka and chicken parmesan.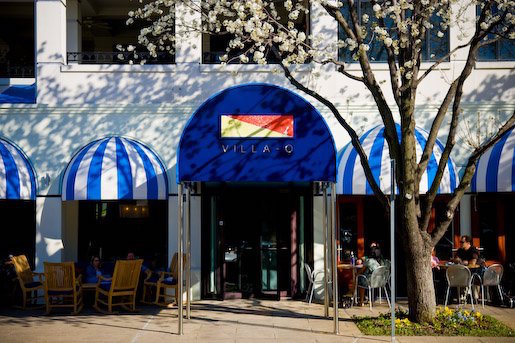 3. Café Brazil – Open for 24 hours, Café Brazil fulfills an SMU student's every desire, any time of the day. Its menu is guaranteed to satisfy every appetite for an extremely reasonable price.
4. Aw-Shucks – Located right off of Greenville Avenue, Aw-Shucks serves up delicious fried baskets filled with your choice of oysters, crawfish, and catfish for only 10 dollars.

5. Greenville Avenue Pizza Company – With every pizza topping imaginable and a delivery service open until 3 a.m., GAP Co is the cure to one's tireless hankering for pizza.
6. Hopdoddy Burger Bar – Hopdoddy's is located right off of McKinney Avenue in Uptown. It's known for its truffle fries and variety of burger options, my favorite being the Primetime (beef patty, brie cheese, truffle oil, caramelized onions, and steak sauce). Pair one of their gourmet burgers with fries and a pretzel nutella milkshake all for under twenty dollars.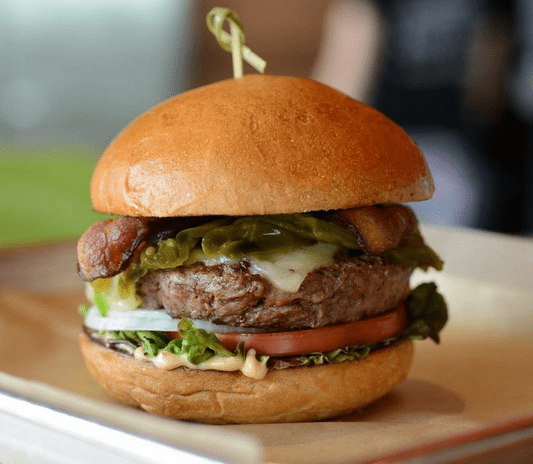 7. Torchy's – Right across the street from the beloved Barley House sits Torchy's Tacos. For only five dollars, you can enjoy Torchy's famous Trailer Park Taco, but make sure to ask for it extra trashy.
8. Breadwinners – Breadwinners is recognized by the Dallas Observer for having the best breakfast and brunch in the city. With several locations around Dallas, try any mouth-watering breakfast specials, such as the jalapeño and bacon waffle alongside a cup of coffee, all for less than twenty dollars.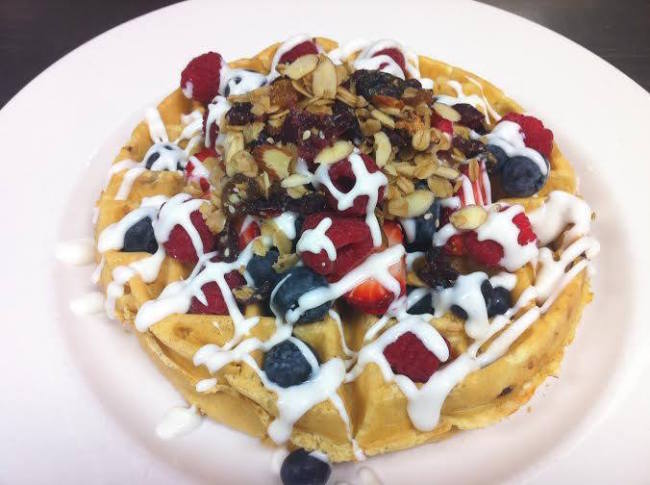 9. Steel City Pops – If you are anything like me, dessert is always a must. Steel City Pops on Greenville Avenue exclusively sells popsicles, made only from organic, locally harvested ingredients. They serve classic flavors such as Raspberry Lemon and Passion Fruit along with the more unconventional: a soft brownie enclosed by vanilla ice cream. Once you become a frequent customer (which took me only a week), the seventh popsicle you purchase is free.
10. Banditos – Banditos is a classic Tex-Mex restaurant located in Snider Plaza, only a short walk from Dallas Hall. With a late night happy hour (Sunday-Thursday, 9-11p.m.) and delicious specials, such as their Amigo's Chicken covered with bacon and cheese, this restaurant is the perfect stop to fulfill your south-of-the-border craving.