Each year, Vanity Fair compiles a list of the world's best and most talked-about fashion icons. From European royals to Hollywood starlets to the fashion industry's own insiders, the list is a mix of inspiring celebrities who certainly know how to rock an outfit. And this year's best-dressed honorees will certainly instigate some major closet envy as they wowed in Alexander McQueen, Louis Vuitton and haute couture custom creations.
However, this year's list and its winners may surprise some readers. Although many of Europe's royalty topped the list, a certain English Duchess was missing. While newcomers, such as ballet dancer Misty Copeland and the glossy magazine's current cover girl, Taylor Swift, topped the list.
Furthermore, a "Hollywood" category made its debut on this year's best-dressed list. The traditional list highlighted the sartorial splendor of ten men and ten women, but this year also saw the "Couples," "Originals" and "Professionals" categories all brought back from years past as well. With one addition to the Hall of Fame – H.H. Sheikha Mozah of Qatar – this is Vanity Fair's largest list with more than 40 immaculately dressed celebs.
This edition celebrates the 75th anniversary of the International Best-Dressed List. Eleanor Lambert, a central figure in the American fashion and public relations industries for many decades, first created the list back in 1940. Vanity Fair has published it since 2004, but the original list consisted of only 15 women and was published in the New York Times on Dec. 27, 1940. Lambert's list also featured no one from the world of Hollywood, despite having its own category this year.
Check out some of the most recognizable faces that received the best-dressed honor for 2015 below. And to view the full list, visit VanityFair.com or read the September issue on stands now.
Women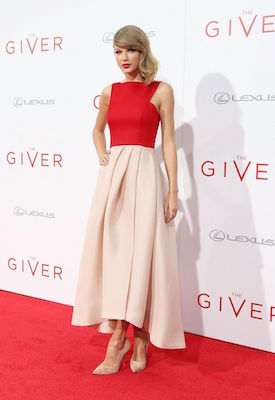 Taylor Swift – The singer-songwriter wowed in Monique Lhuillier at the premiere of The Giver.
Men
H.R.H. Prince Harry – The heir with flair turned heads in a morning suit and top hat for Royal Ascot's Ladies' Day in 2014.
Hollywood
The Emmas – Emma Stone donned Thakoon for the Met Gala while Emma Watson chose Ralph Lauren for the U.K. premiere of Noah.
Couples
Sophie Hunter and Benedict Cumberbatch – The dashing couple wore a Lanvin gown and a Scabal black-tie with a white dinner jacket at the Oscars.
Originals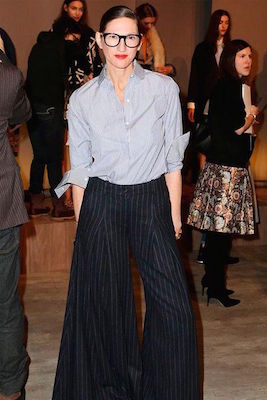 Jenna Lyons – The creative director of J. Crew rocked a J. Crew shirt and bell-bottoms at a Fashion Week event at Lincoln Center.
Professionals
Zac Posen – The fashion designer sported a custom suit and overcoat of his own design with a Brooks Brother tie and a Borsalino hat in New York City.
Hall of Fame
H.H. Sheikha Mozah bint Nasser al-Missned of Qatar – Her Highness wore Valentino haute couture at the Nieuwe Kerk in Amsterdam.