The SMU Women's golf team finished fourth at the DAC/SMU Invitational at Dallas Athletic Club April 1-2.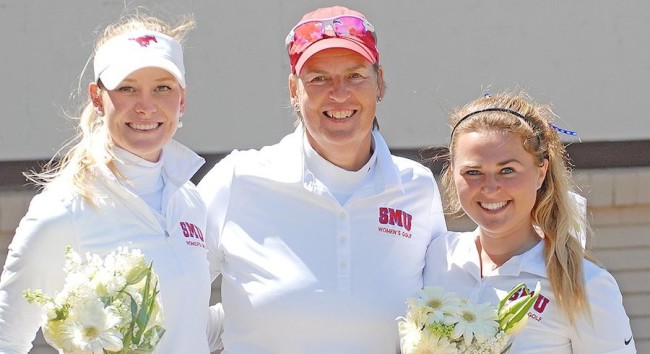 Senior Alex Rossi had the best finish for the Mustangs at T-15th (+6). Junior Katie Page also finished in the top 20 at T-18th (+7). Freshman Brigitte Dunne finished T-32nd (+12). And both Alexandria Celli (+17) and Lindsey McCurdy (+17) finished T-56th.
The top teams that competed at the DAC/SMU Invitational included 10th-ranked Oklahoma State, who took home the championship trophy, 18th ranked UNLV (2nd), and 13th ranked Washington (3rd).
Yupaporn Kawinpakorn from the University of Kansas was the individual champion, firing a six-under total.
The Mustangs will head to the Texas Tech Invitational in Lubbock, Texas April 8-9. Then the team will begin their post-season play at the American Athletic Conference Championships in Palm Coast, Fla. April 17-19.