As a politician, your image is almost just as important as your policies. Chris Christie was skewered by the press during the presidential primaries for his sizeable waistline, Bernie Sanders was humorously compared to KFC's Colonel Sanders, and Donald Trump, well tuning into any recent segment of the "Late Night Show with Jimmy Fallon" or "Saturday Night Live" will tell you how much material his fluorescent orange tan or wispy blonde combover has given comedy writers this election cycle.
When you're a public figure, you must produce a public image, a signature style that makes you easily recognizable. For Hillary Clinton, that signature style is the pantsuit.
While anyone can walk into a store today and leave with a pantsuit, the two piece ensemble represents more than just sharp dressing; it stands for the century old fight for women's equality in America.
A century ago, a woman wearing a pantsuit would have been seen as quite scandalous. Pants were viewed as being strictly a man's garment and had no place in a lady's closet. However, in 1923 Coco Chanel began to pave the way for the modern pantsuit. The French fashion designer introduced her "signature suit," an ensemble that consisted of a tailored knee-length skirt and a collarless wool button down jacket with embellished buttons. Although there were no pants, this was the first introduction of female suiting to be seen in the fashion industry thus far.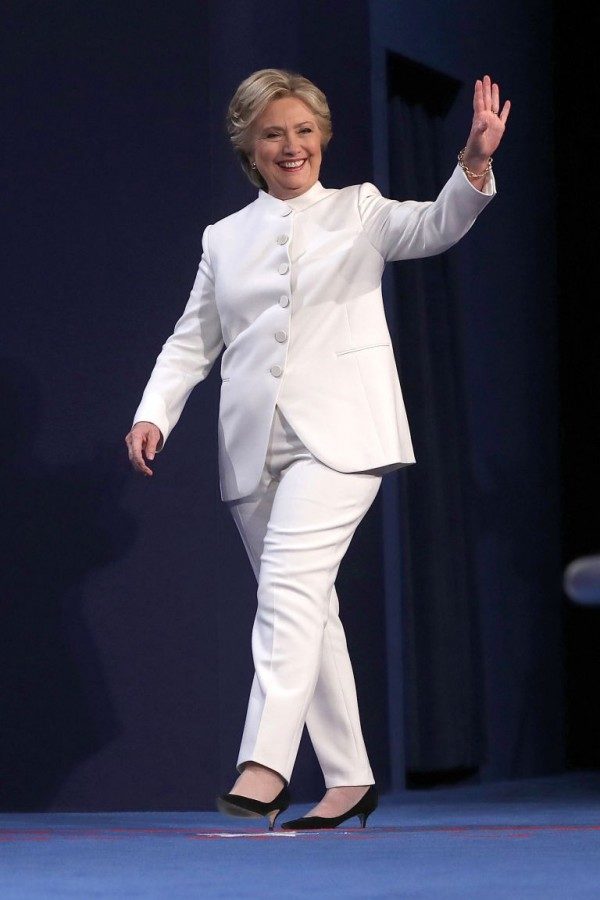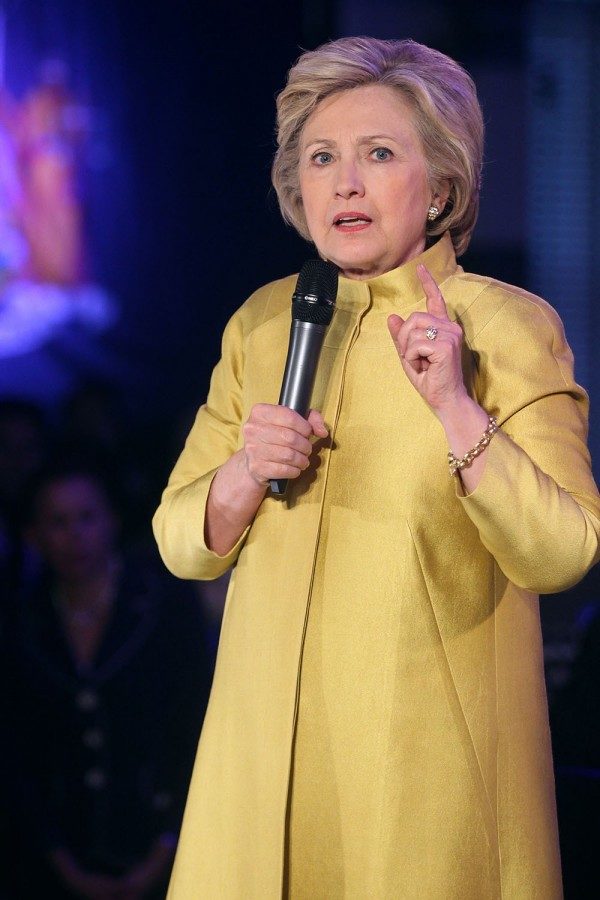 About 10 years later, French designer Marcel Rochas decided to expand Chanel's controversial signature style by adding a women's pant to his collection. Rochas is credited with originating the idea of pairing pants with women's suits when he introduced a pair of gray wool trousers and matching jacket with extremely padded shoulders.
While the trend had caught on with a few bold designers and social lights, including Elsa Schiaparelli and actress Katherine Hepburn, it wasn't until World War II that pants became a necessity for women across America. With most of the men overseas fighting in the war, women emerged into the workplace, mostly taking up jobs in industrial fields to help with war efforts. To work in these mostly factory roles, women would often tailor their absent husband's jeans to fit their smaller frames.
Although pants were widely accepted in the industrial setting, women were still expected to wear skirts or dresses during their off hours.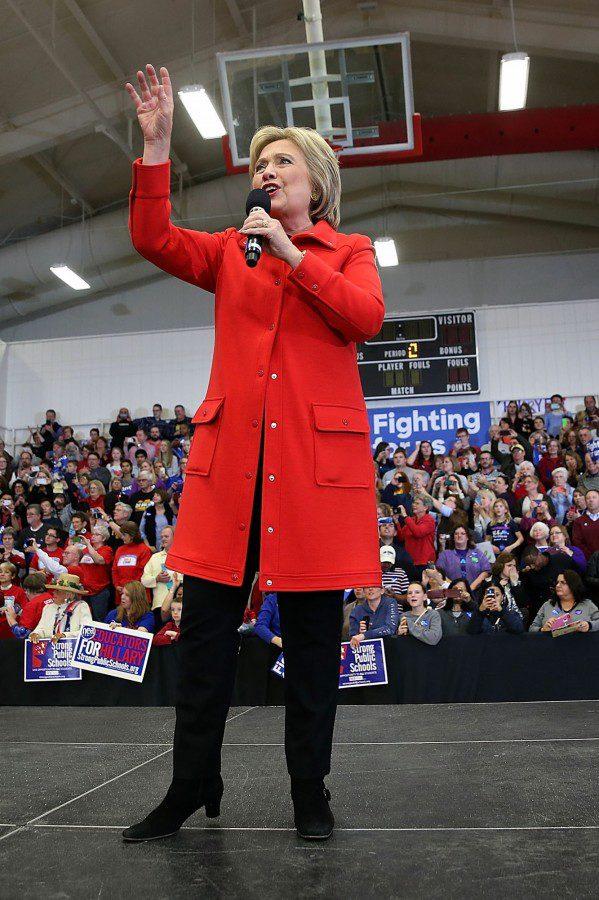 It wasn't until the feminist revolution of the 1960s and 70s that pants finally had its moment. Women across the nation were pushing for equal rights and adopting the style was seen as a symbol of their fight. This led to the passing of the Title IX of the Education Amendment of 1972, which granted girls the right to wear pants in public schools.
In the few decades since this movement, the pantsuit has become widely popular among business women in all fields. Countless female politicians can be seen wearing them everyday on Capitol Hill. Award show red carpets are seeing more pantsuits this season than ever before. And any time you see Clinton on the news, at a rally, or at a debate, one being worn there too.
For Hillary Clinton, the pantsuit isn't just a style choice; it is a statement. A statement that recognizes the fight for women's equality that is still being fought today. A statement of power that she can play in a man's world. A statement of professionalism, that if a suit is what it takes to be taken seriously, then a suit it is.