Aside from the Taylor Swift-Katy Perry rivalry that was all the rave before and during the 2017 MTV Video Music Awards, some celebrities' fashion choices for the night are worth noting. As always there are ensembles that stand out more than others, for better and worse. Below are celebrities that made the better choices when it came to an outfit for the night.
Demi Lovato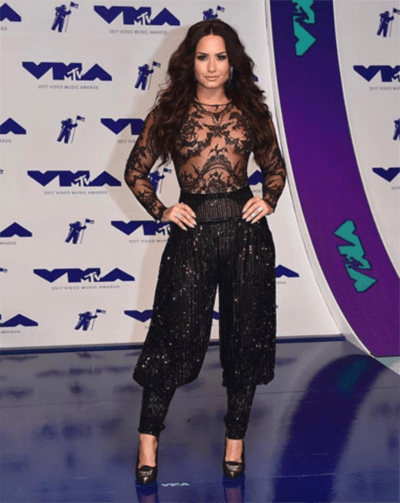 Demi Lovato is known to wear edgy and dark colored clothing and makeup, although she has been sporting a more natural look on social media lately. It was no surprise she came to the VMAs dressed to kill. Lovato wore an all-black body suit with sequined embellished bottoms, reminiscent of the 80s MC Hammer pant and a sheer top leaving just enough for the imagination. Lovato's bodysuit is from Lebanese designer, Zuhair Murad's Fall 2016 Couture Collection.
Alessandra Ambrioso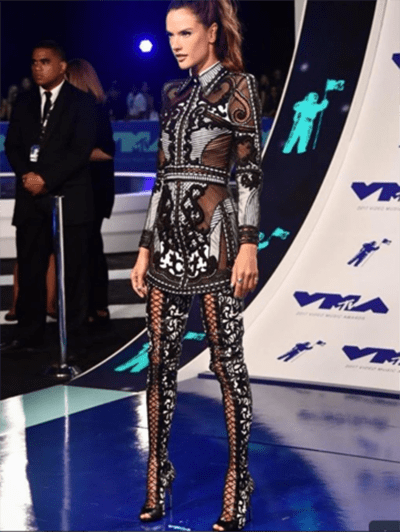 Victoria's Secret supermodel Alessandra Ambrioso was dressed in Balmain from head-to-toe Sunday night. The over-the-knee lace-up boots created paired with the short dress made it appear one complete, never-ending outfit. Balmain's 2018 resort collection is sure to get even more attention thanks to Ambrioso.
Hailee Steinfeld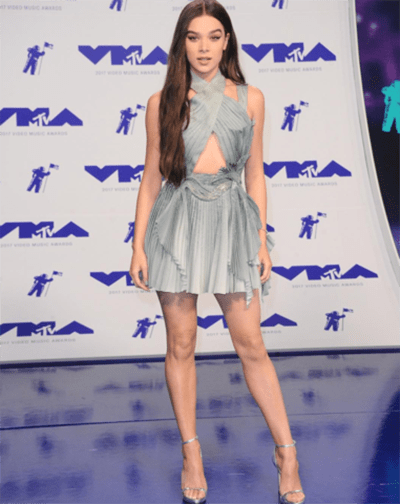 Actress Hailee Steinfeld opted for a short, yet intricate dress. The ruffles and folds of her grey and sequined embellished Atelier Versace dress brings a new meaning to the saying less is more. Steinfeld's soft makeup and simply-done hair added to her subtle, yet knock-out look.
Lorde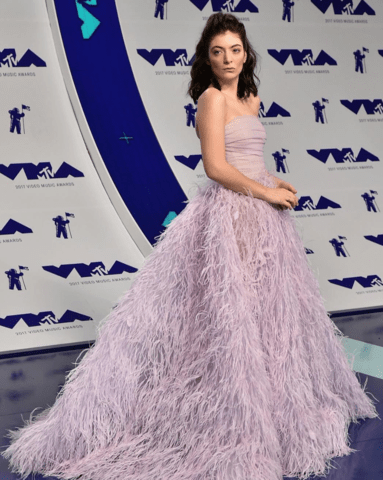 Artist Lorde's outfit was anything but subtle, in fact it was everything worthy of a full-on fairy-tale dress. The strapless and feather-long Monique Lhuillier dress made Lorde appear like the princess of the evening. This piece is from Lhuillier's Spring 2018 collection.
Vanessa Hudgens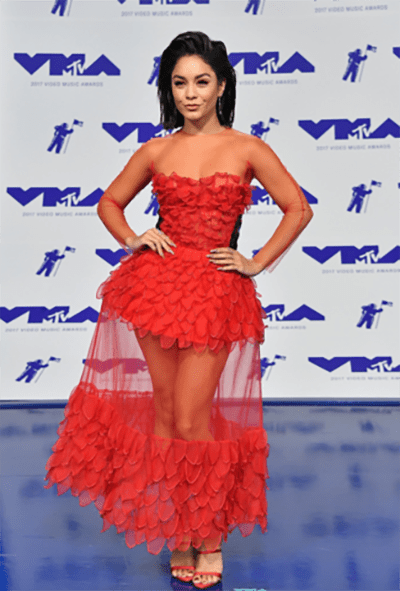 Vanessa Hudgens rocked a bright red, sheer and shaped Yanina Couture dress. Although appearing strapless at the first glance, Hudgens' red dress has a sheer crew-neck line. Hudgens appeared like the real-life dancing woman emoji.