The madness of Fashion Week is finally here and many of us couldn't be happier. However, there are many people who are completely unfamiliar with Fashion Week's history and impact on today's culture.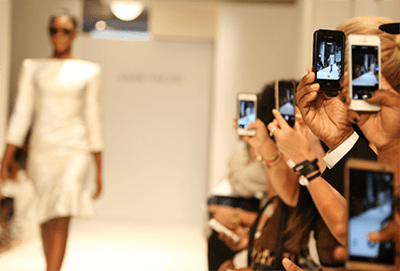 Originally called "Press Week," this fashion convention first took place during a critical juncture in our past: World War II in 1943.
American fashion news was unable to get to Paris — the then only fashion capital of the world — so New York became the birthplace of Fashion Week in America, according to Teen Vogue. Since 1994, Fashion Week has occurred twice a year in the largest fashion capitals of the world: New York, Milan, Paris and London.
Not only do fashion weeks and the constant creations of new designer collections mean new apparel and accessory choices, but the economic impact this industry has on society is huge.
According to Women's Wear Daily, fashion weeks generates more money than the U.S. Open, and the 2014 Super Bowl. WWD also provides some eye-opening statistics: "The city's semiannual fashion weeks draw approximately 232,000 attendees to more than 500 shows, creating a total economic impact of $887 million."
Fashion Week has experienced quite a few over the top, tear-jerking runway shows. Givenchy Spring/Summer 2016 took place at the National September 11 Memorial in remembrance of the lives lost. Riccardo Tiscci called on Rihanna, Kanye West and performance artist Marina Abramovic to help execute the intense spectacle.
Another significant moment in Fashion Week history is credited to designer Zac Posen. In his Fall 2016 show, he chose to cast black women as 25 of his 33 models, according to CNN. Later, he posted a photo on Instagram carrying a bag that displayed the message "Black Models Matter," referencing chants from demonstrators who protested police shooting of unarmed black men. Even if you're not a fashion guru, you can appreciate the economic ramifications and political stage offered by Fashion Week.