Finals season is upon us, which means long nights in Fondren Library, countless trips to Starbucks and assortment of highlighters. With studying and acing finals exams, who has time to put together an outfit that doesn't comprise of leggings and an oversized T-shirt? Here are a few pieces you can pair together that require minimal effort but are still stylish and oh so chic.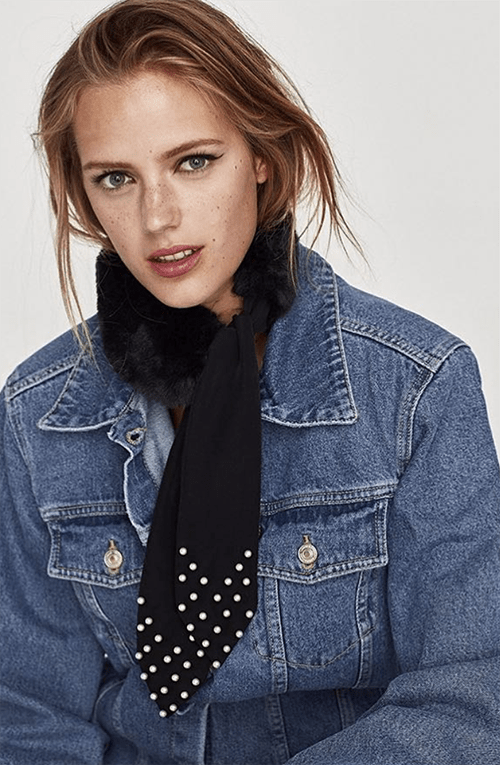 Denim Jacket
The classic denim jacket pairs well with just about any outfit. Pair it over leggings and an oversized T-shirt, T-shirt dress, patterned dress, a skirt and blouse combo —as Cady Heron famously said, the limit does not exist. The denim jackets adds texture and color to an outfit and keeps you cozy in cold exam rooms. Find your perfect denim jacket at retailers like Zara, H&M and Target.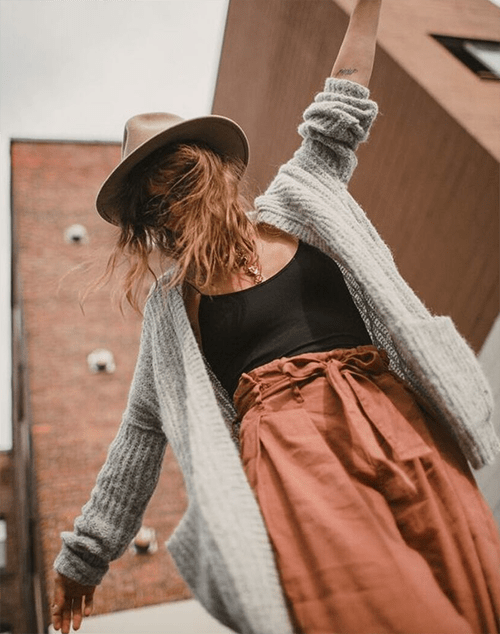 Long Cardigan
Nothing beats the feeling of comfort provided by an oversized, cozy cardigan during finals season. The best part is the amount of options when it comes to long cardigans; choose from an array of fabrics, colors and patterns to keep your outfit stylish during finals. Shop cardigans at Free People, Anthropologie and Forever 21.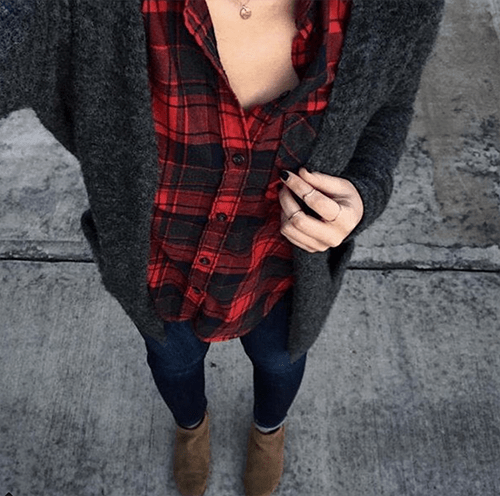 Flannels
Can't find your favorite oversized T-shirt, or used them all at the gym and missed laundry day? Opt for an oversized flannel to pair with leggings or boyfriend jeans instead and add accessories like a wide brim hat, floppy fedora or a bold necklace. Find a flannel at retailers such as American Eagle and Nordstrom or your local thrift store.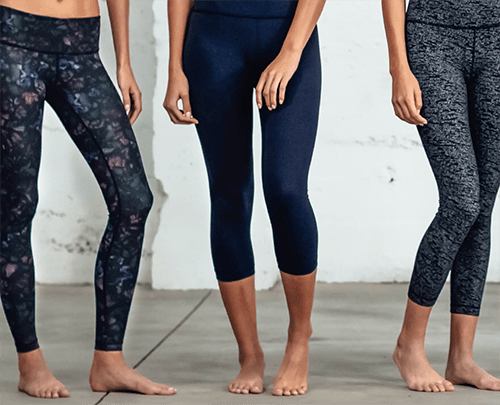 Activewear Bottoms
Pair your favorite activewear bottoms with a band T-shirt, flannel or oversized chambray top, because who said activewear bottoms are just for working out? The best part of activewear bottoms is they are comfortable enough to wear to sleep and wake up without having to completely change your outfit for that 8 a.m. final. Find unique and comfortable activewear pieces at Lululemon, Nordstrom and Forever 21.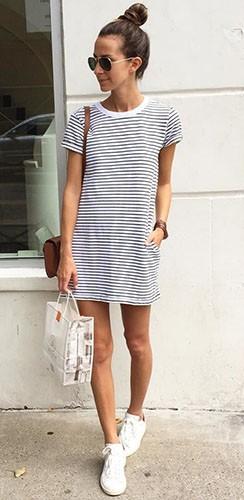 T-Shirt Dress
T-Shirt dresses are perfect for those days you are running out the door and only have time to throw on one clothing garment. A T-shirt dress is completely versatile and can be paired with sneakers, ankle booties, denim jacket, flannels, cardigans—the list goes on. For a T-Shirt dress shop Urban Outfitters, H&M or Zara.