The theater welcomes yet another romantic drama focusing on the plights of disease and triumphs of young love. If this plot line sounds familiar, that's probably because it is. Box offices across the globe have had their fair share of disease-stricken love stories in the past few years; most recently The Fault in our Stars, Me Before You, and Everything, Everything.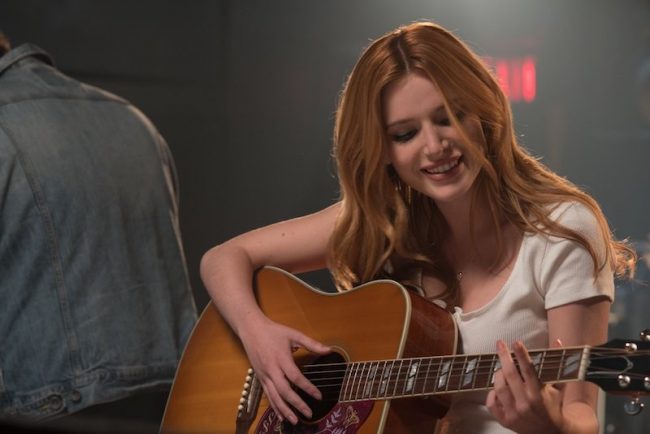 Midnight Sun follows the story of a girl who is housebound thanks to a rare disease. With only her single father and one friend to keep her company, she pines after the boy next door, whom she watches through her bedroom window. Again, ringing any bells? The first half of Midnight Sun has a plot sequence nearly identical to another young adult romantic drama: Everything, Everything. The only notable differences are the main characters' type of disease and gender of the single parent; Everything, Everything features a single mother while Midnight Sun has a single father.
Although the plot lines are similar, Midnight Sun strikes a more dramatic tone, which puts it above its plot-line predecessor. If Everything, Everything hadn't come out just last year, Midnight Sun would have stuck a more meaningful chord. It's hard to surprise the audience if they've already seen an identical story.
With some eye-roll inducing lines, underdeveloped scenes and clichés aplenty, the movie is as cheesy as one would expect from the trailer. Having said this, there is one important thing to remember about this movie: its target audience.
The chosen actors, plot development and dialogue are intended to resonate with the YA/teenage female audience. So, to its merit, Midnight Sun delivers exactly what its viewers want.
Speaking of actors, the film stars Bella Thorne and Patrick Schwarzenegger. Thorne is no stranger to the screen, having already been featured in multiple movies on Netflix and the big screen while starring in the TV show Famous in Love. Thorne was picked for the role as Katie Price in Midnight Sun by director Scott Speer and didn't even audition for a role. When asked what made her say yes to the movie, Thorne said she felt close to the character, having also lost a parent at a young age. In the movie, Thorne's character encourages her father to set up a dating profile — something Thorne admits she's considered doing for her mother.
Unlike Thorne, Schwarzenegger auditioned for his role (Charlie). Prior to one of his auditions, Schwarzenegger asked Thorne to run lines with him to prepare, which she did willingly. Schwarzenegger has had fleeting roles in other projects, but this is his first leading role in a big screen movie. Schwarzenegger said Speer is a hands-on director.
Thorne explained her acting style, saying she liked to actively collaborate with Speer and always liked to change her dialogue a little every time.
"I love breaking down things slowly," Thorne said.
Thorne has also worked with Speer on another movie expected to be released this year called I Still See You. Thorne said she wants to do more physiological thrillers in the future.
Let me say this clearly: I liked the movie. I would not say the movie is bad, simply unoriginal. Again, this is partially due to the movie's misfortune of being the second one of its kind to be released. For all its flaws, Midnight Sun lives up to its "tearjerker" status. Most of the movie's shortcomings are restricted to the first half of the movie, while the second half contains surprisingly heartfelt exchanges and sheds a brief light on some harsh realities. By the end of the movie, almost everyone in the theater was crying and a sob or two could be heard from the back row. So, admittedly, Midnight Sun hits you in a way you won't see coming and, to a degree, that earns the title a nod of concession.