Although a season-ending left knee injury sidelined Jarrey Foster, Foster has not sidelined his career.
Foster recently announced his decision to enter the 2018 NBA draft without an agent to explore the possibility of a professional basketball career.
"It has been a lifelong dream of mine and I feel like I'm in a position to pursue that, whether it's this year or next year," Foster said.
https://twitter.com/therealjfoster_/status/978319344303255552
Foster grew up with a basketball in hand, learning to play by watching Kevin Durant.
"I've looked up to him since I was little," Foster said. "Growing up, Kevin Durant was the guy I modeled my game after."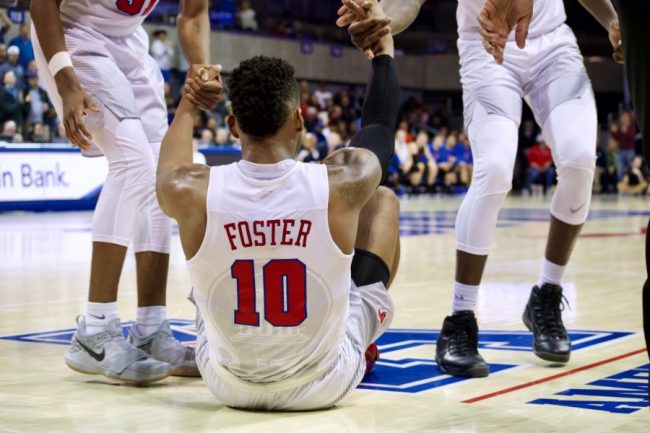 His junior year at North Shore High School in Houston, Texas, he found himself state championship bound. Foster's 16 points led his high school team to claim a Texas Class 5A State Championship. He was honored with the tournament MVP award.
"Winning the MVP award in the state championship was a huge, defining moment for me as a player," Foster reminisced.
Foster tore his ACL during his senior season at North Shore, yet former SMU head coach Larry Brown offered Foster a scholarship to take his basketball career to the next level.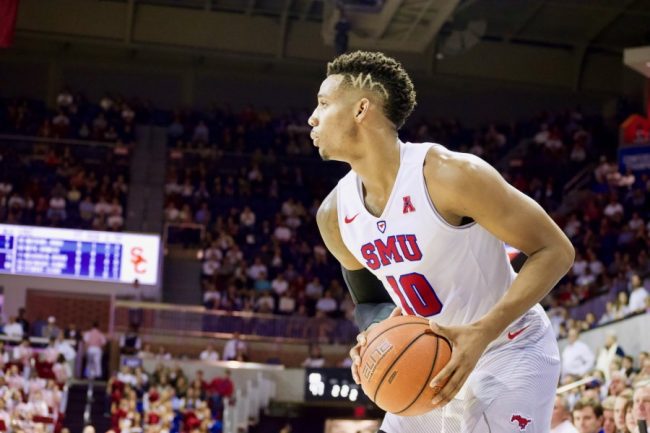 Now at SMU, the 6'6" guard has played three seasons with the Mustangs, but he won't step on the court without taking a sip of coffee first.
"It's something my mom told me to do before every game ever since I first started playing and it's been with me ever since," Foster said. "It's a spark of energy before every game."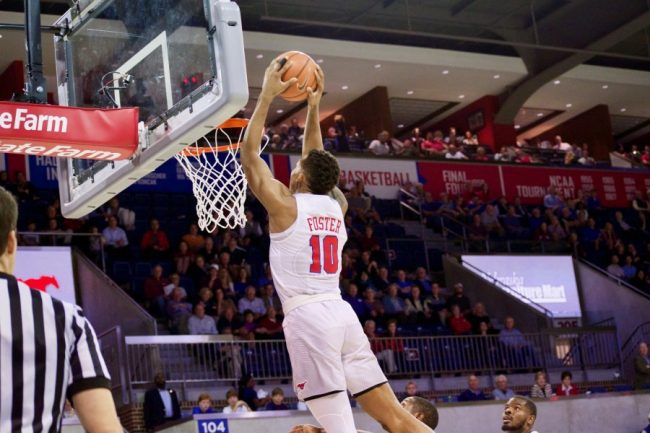 This season the junior averaged 13.2 points per game, with a season high 19 points against TCU, while pursuing a degree in Sport Performance Leadership.
"After the NBA I plan to be a strength and conditioning coach or a performance trainer," Foster said.