Editor's note: This story has been updated to reflect the full name of the Kidd Kraddick Morning Show.
Modern Luxury hosted its 12th annual Fresh Faces of Fashion event featuring live entertainment, an open bar, professional photography, and a fashion show hosted by Jenna Owens from the Kidd Kraddick Morning Show on Thursday in West Village­.
The Dallas publication raised $20,000 and doubled its fundraising goal for The Bridge, a Dallas homeless recovery center, with the support of the Dallas community.
Modern Luxury Marketing and Events Coordinator Rosie Roberson said that extra time was spent promoting the event this year due to the venue change. The anticipation of a higher turnout called for the change in location.
"This was our first time hosting Fresh Faces at West Village—it has been at Stanley Korshak in the past," Roberson said. "With more space to fill, we had to do more promotion to get bodies in the door, and we were so happy with the turnout!"
All proceeds from the charity event went to a homeless recovery center located in downtown Dallas called The Bridge. The Bridge Chief Development Officer Christine Heskes explained the charity.
"We are unique because we really create a customized and um unique plan for all of our guest experiencing homelessness," Heskes said. "We serve 700 to a thousand people every single day."
This year, Modern Luxury Dallas chose 11 trendsetting and philanthropic men and women in Dallas to be advocates for The Bridge.
The event exceeded Roberson's expectations thanks to the help of the Fresh Faces.
"All of the FF did such a great job promoting the event and brought in their high-profile friends and family members," Roberson said.
Fresh Face Brittney Stracener says she is overwhelmed by the support of her friends and coworkers, including CEO Joey Gonzales. Maria Sansone said she came to the event to support her coworker Stracener.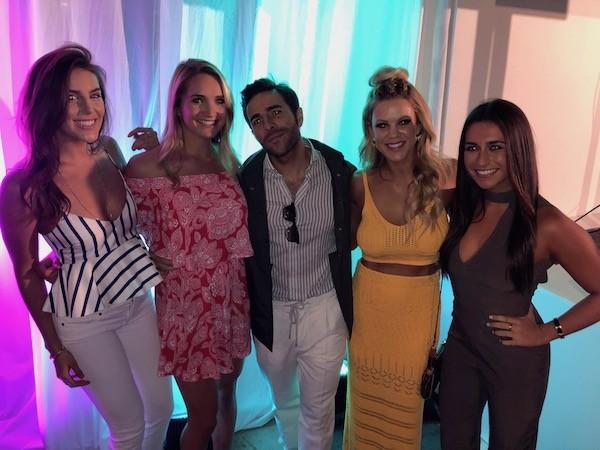 "I really like how the ticket proceeds went to The Bridge Homeless Recovery Center," Sansone said. "It makes me feel better about paying $75, and I feel it is a unique and interesting charity to contribute to."
To see the impact of the donation come to life, keep up to date with The Bridge here.